April 21, 2015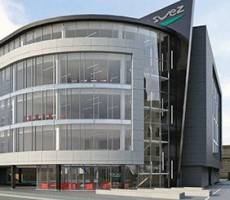 At last week's British Council for Offices' awards dinner the regional prize for best corporate workplace in Scotland went to the headquarters of energy firm GDF Suez in Aberdeen. Judges said the 40,000 square foot development showed what can be achieved by a "clear vision that puts the needs of the occupier centre stage". Opened last October, the five-storey building is home to the development and operations teams of the firm. The Grade A office accommodates up to 200 people and provides the company with the required space to grow operations in support of existing, and, new exploration and production projects.  The facilities include 'state-of-the-art office accommodation and meeting rooms, all supported with IT and audio-visual infrastructure and was designed to achieve a BREEAM Excellent score, making it one of the first buildings in Aberdeen to achieve this rating.
The judge's report added: "The occupier was involved throughout the whole renovation process, opting for higher-grade materials for the external facade to enhance the building's sense of quality. This theme is then followed through with a high quality fit-out."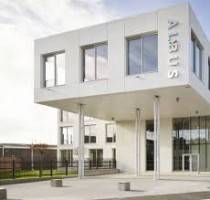 Judging chairman Stephen Lewis, managing director of Scottish commercial property firm HFD Group, said: "The winning project in Aberdeen demonstrates what can be achieved from a clear vision that puts the needs of the occupier centre stage. GDF Suez House has also benefited the wider community, playing an important role as a catalyst for change in Aberdeen's North Deeside business quarter."
BCO chief executive Richard Kauntze added: "It's brilliant to see such consistent quality in the entries for this year's awards in Scotland. The worthy Aberdeen winner achieves new standards in terms of sustainability and workplace flexibility and will no doubt be held up as inspiration for future developments."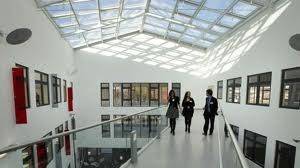 Other workplaces across Scotland receiving recognition included The Venture sustainable development (left) and Albus building (above right) which are both in Glasgow and PwC's new Edinburgh office which was named as the Best Fit Out of a Workplace.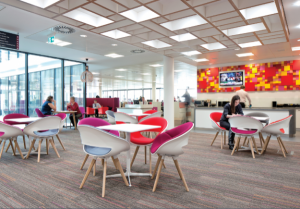 The staff consultation process involved in the development of PwC's Atria development also means it has been nominated for the national Innovation award. PwC exemplified the judges' belief that while 'property is physical – it is truly about the people' and that the organisation had delivered a 'masterclass in engagement' having successfully consulted its workforce throughout the fit-out process.
All the winners now go on to compete for the BCO's UK national awards, which take place in October where they will come up against a selection of winners from the UK's other regions.