June 24, 2014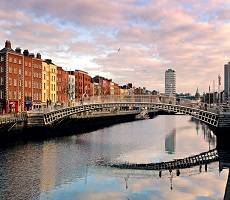 A 1.7-acre office development site in Dublin has been acquired for €40.5 million by Development Securities in a joint venture with Colony Capital and two leading Irish commercial developers. The site already has existing planning consent for the development of a 166,000 sq. ft. grade A office building which would replace an existing five storey, vacant office building that currently occupies the site. Located on Burlington Road, within Dublin's prime commercial core, the office development will be marketed for pre-lets over the near-term, with initial site works expected to commence within the next 6 months and the building's completion by in mid to late 2016. The move reflects a wave of office development in the Irish capital, where, according to a report by CBRE Ireland, a complete lack of office development over the last three years has manifested itself in supply shortages of Grade A office accommodation in core locations.
This has fuelled a resumption of rental growth in this sector. CBRE predicts that prime office will increase by a 15% during 2014 to reach approximately €435 per square metre or €40 per square foot by year-end.
Michael Marx, Chief Executive, Development Securities said: "The acquisition at Burlington Road presents a rare opportunity to acquire a 'shovel ready' development site in Dublin, a market in which the supply of new, high quality office space is limited, and where only one major speculative development scheme is currently under construction.
"Demand within Dublin's established occupier market is strengthening and with this acquisition, we see a good opportunity to deliver an office building, of similar quality to 10 Hammersmith Grove, our prime office development in London.
"We have an established track record in office development and this expertise is further strengthened through investing in the partnership with Mr McKillen and Mr Ronan, two of Ireland's most experienced commercial developers. The support of Colony Capital, one of the US' premier real estate investment firms, underlines the strength of both the team and the project.
"This is our second acquisition in Dublin, a market where we see continued investment and development opportunities."