October 6, 2023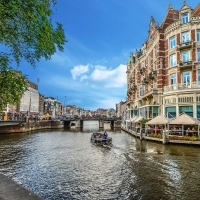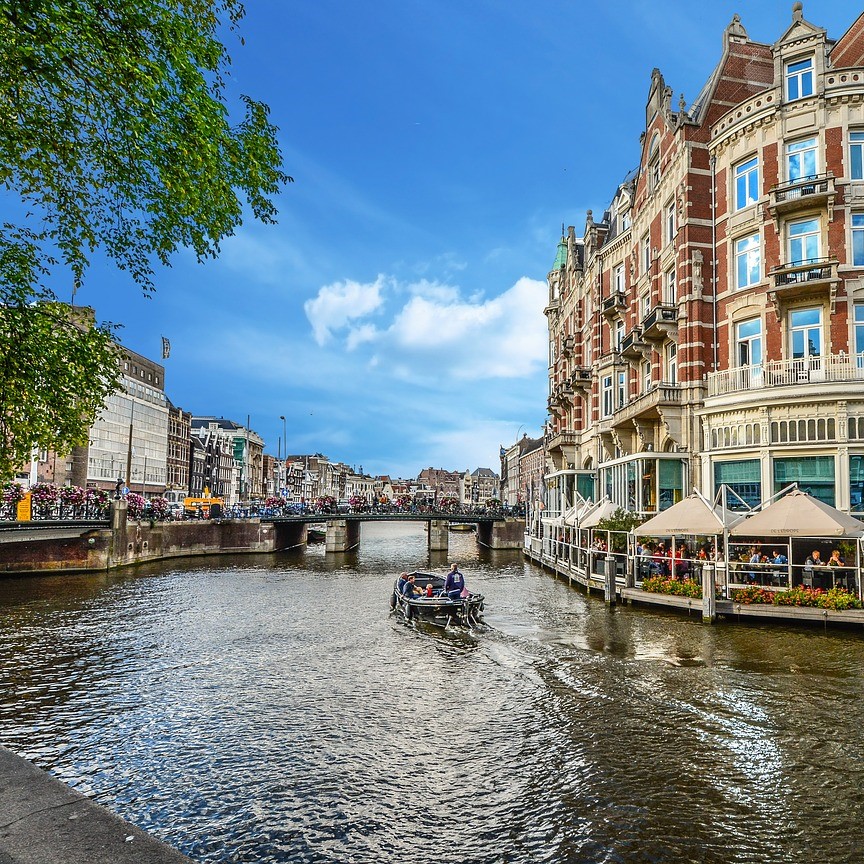 The Workspace Design Show, an event dedicated to the future of workspaces, is taking place for the first time in less than a week from Wednesday 11 October to Thursday 12 October 2023, at the RAI Amsterdam. The event already has a successful London show. This two-day event promises to bring together industry leaders, experts, and innovators to explore the latest trends, insights, and strategies in workplace design and management. Here is a deep dive into the agenda that will be explored in detail at the conference stages next week. All of the panel discussions are free-to-attend; register here for a complimentary visitor pass.
With these additions, the Workspace Design Show offers a comprehensive agenda that innovative strategies shaping the future of workspaces. Don't miss this opportunity to gain insights from industry leaders and experts.
The Occupiers Forum will kick off the event on Wednesday 11 October, featuring a series of panel discussions that will delve into crucial aspects of workspace design.
10:00 – 10:45 – Workspaces to Inspire Creativity & Innovation
CHAIR: Ramon Beijen, Creative Director at CBRE
PANELLISTS: Thom van Hoefen (Ernst & Young), Arne van't Spijker (Just Eat Takeaway.com), Lewis Barker (ServiceNow), Tom Lawrence (Dept Agency)
11:15 – 12:00 – Employee Wellbeing & Hybrid Transformation
CHAIR: Pieter van der Laan, Partner and Workplace Strategist at YNNO
PANELLISTS: Shanna Bosmans (Microsoft Netherlands), Wesley Bosma (OCS+)
12:30 – 13:15 – The Importance of User Journeys
CHAIR: Hans Reineke, Founder at Hollandse Nieuwe
PANELLISTS: Daaf Serne (Miro), Suzanne Kwakkernaat (De Brauw), Ammarai van der Linde (Vandebron)
13:45 – 14:30 – Transformation of FM in light of War4Talent
CHAIR: Wouter Ommeslag, Chief Operations Officer from Mosaic World
PANELLISTS: Nathalie Cloet (Beckton Dickinson), Martine Roeges (Randstad Group)
15:00 – 15:45 – How a Cross-Functional Approach Led to a Progressive Hybrid Work Strategy at Rabobank
PANELLISTS: Jan Nieuweboer (Rabobank), Arjan de Roos (Rabobank)
16:15 – 17:00 – Finding Balance Between Individual Choice and Organizational Effectiveness in Hybrid Work Environments
CHAIR: Juriaan van Meel, Chairman, Center for People & Buildings
PANELLISTS: Paul Pegels (Department for Interior Affairs), Jacqueline Schlangen (Center for People & Buildings), Paul van Rijn (Netherlands Enterprise Agency)
Thursday 12 October will continue to explore innovative workspace design concepts and strategies:
10:00 – 10:45 – Designing a Workplace to Facilitate Social Interaction
CHAIR: Casper Schwarz, CEO at Casper Schwarz Architects
PANELLISTS: Roderick de Greef (Lucidchart), Josephine Meltzer (Norton Rose Fulbright), Dafna Harel-Sasson (Palo Alto Networks)
11:15 – 12:00 – Engaging Employees in the Brand DNA
CHAIR: Ruud Belmans, Creative Director at WeWantMore
PANELLISTS: Tihana Rapic (Campari), Graham Carter (Samsonite)
12:30 – 13:15 – The Role of FM in the Workplace
CHAIR: Wouter Ommeslag, Chief Operations Officer at Mosaic World
PANELLISTS: Ann Troch (UCB), Johnny Trioen (Meliopus), Kris Brans (INGKA)
13:45 – 14:30 – Optimizing Real Estate Usage and Enhancing Employee Experience
CHAIR: Mauro Brigham, Creative Director at NCBHAM & President at AINB
PANELLISTS: Xavier Perrin (Philips), Veronika Acsai-Varga (Splunk), Jan Heyvaert (AG Insurance)
14:50 – 15:35 – Using Data to Improve the Employee Experience
CHAIR: Vitalija Danivska, Board Member, EuroFM
PANELLISTS: Lizette Engelen (Ericsson), Peter Mostien (ING Bank)
15:55 – 16:40 – Developing & Implementing Change
CHAIR: Alexa Lightner, Consultant, Lightner Insights
PANELLISTS: Patricia Garcia (Booking.com), Jasper Hendriks (Booking.com), Sebastien Moeller (Booking.com)
In addition to the Occupiers Forum, the Workspace Design Show will feature a lineup of insightful talks on Wednesday 11 October:
09:45 – 10:30 – The Magnetic Workplace: How to Turn the Office into a Place that Workers Want to Go To
CHAIR: Robert Thiemann, Founder & Director, Frame Publishers
PANELLISTS: Rick Rijkse (Fokkema & Partners), Daniel Jongtien (Benthem Crouwel Architects), Arne Lijbers (Mecanoo)
10:55 – 11:40 – Designing for Workplace Wellbeing
CHAIR: Eva Vroom, Freelance Editor at PI Online
PANELLISTS: Maarten van Bremen (Group A Architects), Ron Bakker (PLP Architecture), Femke Feenstra (Gortemaker Algra Feenstra Architects)
12:05 – 12:50 – From Waste to Wonder: Unlocking the Potential of Circular Workplace Design
CHAIR: Ramon van de Kerkhof, Co-owner, Workbrands
PANELLISTS: Ayca Dogan (CBRE), Thomas van Leeuwen (D/DOCK), Renata Gilio (KAAN Architecten)
13:15 – 14:00 – Building Social Capital: The Importance of Human Connection, Serendipity, and Hospitality in the Built Environment
CHAIR: Gerda Stelpstra, Partner, Total Workplace EMEA, Cushman & Wakefield
PANELLISTS: Anne van 't Hoog (Creative Valley), Justin Timmer (Systems Innovation Network Amsterdam Hub), Cees van der Spek (EDGE)
14:25 – 15:10 – Building a Community
CHAIR: Jeroen Junte, Editor in Chief, DesignDigger
PANELLISTS: Marnix Mali (Booking.com), Michiel Hofman (HofmanDujardin), Arjan Dingste (UNStudio)
15:35 – 16:20 – The Power of Diversity
CHAIR: David O'Coimin, Workplace Inclusivity Consultant
PANELLISTS: Raquel Machado (M Moser Associates), Aidan O'Sullivan (Personio), Daaf Serne (Miro)
16:45 – 17:30 – A Future for the Past: How Architects are Approaching the Refurbishing of Existing Buildings for Workplaces
CHAIR: Stephan Petermann, Founder, MANN Office
PANELLISTS: Caro van de Venne (NUDUS), Eric van Noord (de Architekten Cie), Daniel Prado (AECOM)
Thursday 12 October:
09:45 – 10:30 – Designing the Future Workspace Experience
CHAIR: Sarah Bolas, Director at HCG
PANELLISTS: Niels Kramer (Tétris), Pallavi Dean (Roar), Albert Takashi Richters (Powerhouse Company)
10:55 – 11:40 – What Workplaces Can Learn from Hospitality & Residential Designs
CHAIR: Mark Timo, Founder, De Interieur Club
PANELLISTS: Nuria Ripoll Apirisi (Colliers), Roberto Mariani (ACPV Architects), Bart Canini (Creneau International)
12:05 – 12:50 – Urban Renaissance: Embracing Coworking/Coliving in the 15-Minute City
CHAIR: Kofi Oppong, Founder of Urban MBA
PANELLISTS: Tankut Mulayimsi (Co-Founder.Work), Loubna Messaoudi (BIWOC* Rising), Maarten Jamin (BS;BP Design Collective), Jeannine van der Linden (De Kamer), Thom Wernke (StartDock Coworking)
13:15 – 14:00 – Activity Based Workplaces
CHAIR: Gertrude van den Brink, Co-host, De Interieur Club
PANELLISTS: Katrien van Dijk (Arup), Dennis de Wolf (Turner & Townsend), Bjorn Bleumink (BDP), Mattijs Kaak (Ditt Officemakers)
14:25 – 15:10 – Lighting Design: Wellbeing vs Sustainability
PANELLISTS: Carlijn Timmermans (C.Light.Wise), Siegrid Siderius (SiSi Lighting Design), Linda Salamoun (Deerns)
15:35 – 16:20 – Drawn to Draw a Workspace
CHAIR: Thierry Somers, Editor-in-Chief NOOK (BNI & AINB)
PANELLISTS: Chantal Vos (Kraaijvanger Architects), Marleen Valstar (Heyligers Architects), Sanne Schenk (TANK)