October 29, 2021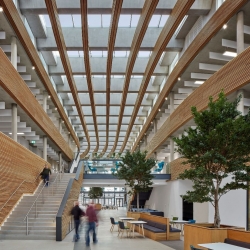 Pressing the 'reset' button is never easy. But I'm a firm believer that, once we do, we become much less averse than we perhaps expected to the change it inevitably brings. This is particularly true of the past eighteen months. From all of the sadness and hardship endured, we are beginning to emerge into a new, changed way of living. One that is both familiar and altogether different. The dichotomy is particularly evident in our workplaces. For many sections of the economy, the office was the ecosystem of our daily working lives. Initial questions of whether the office would survive quickly fell by the wayside, and a more interesting, nuanced, debate of what we want the office to be began.
Personally, I'm of the view that the office of the future will need to compete harder.  It must, at the very least, be what might be described as 'better than home'. To that end, there has never been a more opportune moment to re-evaluate the office with bold, ambitious ideas on how it can deliver for its ultimate customers – its occupiers.
Gazing into my own crystal ball, I see hybrid working as something that's here to stay for many businesses. The switch between home and office will therefore need to become smooth, if not seamless, with the best offices aiding this through access to green spaces for exercise and general wellbeing, a judicious mix of hot-desks and private workspaces to suit diverse personality types, and furnishings to mirror homelife comforts.
Many businesses are experimenting with a three-day office week to balance bringing the workforce together to exchange ideas and skills, while reducing the pressures on employees of long commutes.
Safeguarding this work-life mix can also help in protecting our environment. Our collective desire to do small things to help achieve net zero should extend to office buildings.
How we get to the office also matters. Public transport links have always been vital, but the growth of cycling (and walking) will only continue. Proper changing facilities with showers and storage space will increasingly be seen as essential rather than an 'add-on'. For those who have no other sensible option than public transport, travelling less frequently, or perhaps off-peak, will only be seen as a bonus.
We stand at this junction knowing that excellence in offices is more important than ever. The 2022 BCO Awards competition will recognise the workplaces which are helping to set this new benchmark for the next generation. With submissions drawing to a close in November, there are some key areas we particularly keen to explore:
A building that has reflected the changes accelerated by the pandemic, perhaps through the use of technology to ensure safer working practices, or creating a space to suit a more diverse range of uses and needs
A consideration of how the office can be more than its functional purpose, to create a rich atmosphere that inspires all of us back.
A design that challenges the way we think. One that is perhaps ten or even twenty years ahead of where we are now, and which has considered such fundamental questions as the changing climate, addressing social inequality, or embracing an ageing workforce.
The Awards competition is about defining excellence in office space. One absolute certainty is that excellence will, rightly, be linked ever more closely to sustainability. In simple terms, we need to deliver ever-greener, cleaner buildings, capable of adaption to maximise working lives.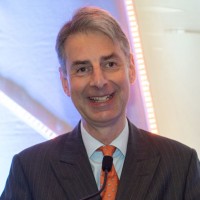 Richard Kauntze is Chief Executive Officer at the British Council for Offices
Image: Taunton's UK Hydrographic Office Headquarters was named 'Best of the Best' at the British Council for Offices' (BCO) National Awards 2021