May 27, 2022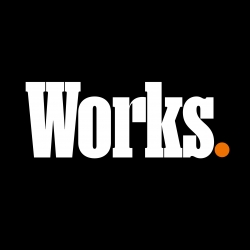 Welcome to the new magazine for the workplace interiors community. Works is about the workplace industry, for the workplace industry and by the workplace industry – as you will see from this pilot issue. We want to reconnect this thriving sector (the workplace ain't dead, baby!).
A place for architects, interior designers and specifiers to gain insight, share notes and make connections. A space for commercial furniture and interior brands to participate, learn and collaborate. Works will be where industry newbies can find their feet. A fresh new title with attitude, that doesn't take itself too seriously.
We'll feature a diverse blend of workplace experts, leading architects, interior designers and industry businesspeople, bringing a carefully curated blend of workplace interior project reviews, industry comment, expert opinion, interviews with leading figures and unique editorial content.
Our aim: simply to be the leading dedicated workplace interiors title in the UK and Europe – and to do this in a fair, approachable and honest way. We would, of course, like to thank the people and businesses that have already supported us. It's truly humbling to have that backing, especially when we've approached people with little more than a title and a whole load of scribbled ideas.
Follow us at Official Works Mag (@works_mag) / Twitter, European Workplace Design Professionals | Groups | LinkedIn, and WORKS. (@works_mag) • Instagram photos and videos.
Ben Capper, Mark Eltringham and I are three friends who have known each other – and this market – for decades now, we believe we know what you want from an industry title. We are not looking to just regurgitate your press releases, or copy and paste your websites and LinkedIn posts. We want to produce informative, thought-provoking and relevant features. And we want to do that with you.
We'll be out and about at Clerkenwell Design Week this week. So, if you're there too, please come say hello. You can find the pilot issue here and we'd love to talk to you about your plans for the future and how we can work together.