May 30, 2019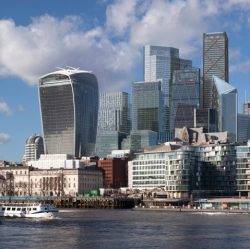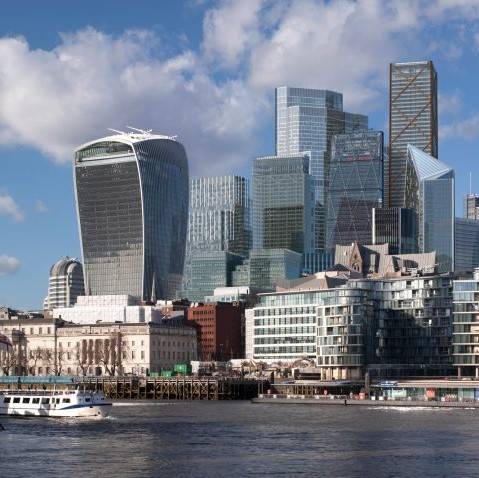 London faces the loss of its status as a global magnet for corporate headquarters unless it addresses a range of factors that are diminishing its attractiveness, according to a new report from the Centre for London. Brexit, dated transport infrastructure and worries about its pool of talent are all risks to the capital's ability to attract and retain the HQs of multinationals claims the report.
For now, the UK remains a top destination for multinational headquarters, with London and the Wider South East attracting more investment projects than other cities including New York, Singapore, Berlin, Hong Kong, and Paris according to the report,which charts the headquarter economy in London and highlights the extent to which this relies on a skilled workforce – which could be threatened by London's long-term affordability crisis, changing immigration rules and global reputation following Brexit.
A success story
The report, Head Office: London's rise and future as a corporate centre, claims that London's popularity as a location of choice for international head offices has intensified in the last decade. Analysing fDi Intelligence data, the report also claims that:
London was the top ranked destination globally for Foreign Direct Investment into headquarters. Over the 2003-2019 period it attracted 591 projects, ahead of Singapore, Dubai, Hong Kong, New York and Paris.
Since 2003, London and the Wider South East have attracted a fifth of Western Europe's new investment in headquarter projects, more than Ile de- France, Dublin and Amsterdam-Rotterdam combined.
Greater Manchester and the West Midlands are in the 20 Western European "regions" that attract the most HQ projects – and performed better than Brussels, Stockholm or Milan between 2003 and 2018.
An insecure future
But London's status as a major centre for headquarters is far from secure. Since the 2016 EU referendum the picture has been more mixed, with some businesses putting their projects on hold. The report claims that:
There's been a slowdown in new jobs in activities of headquarters since 2016, with other sectors closely connected to the HQ economy also affected. Job numbers in activities of headquarters fell from 82,000 in 2015 to 68,000 in 2016.
Business visits to London and the rest of England have fallen since 2016. In London they have fallen for the first time since 2009, dropping five per cent in London between 2015 (3.71 million) and 2017 (3.52 million).
Business spend in London has fallen from 2015 (£3.24 billion) 2017 (£3.07 billion).
Foreign direct investment into London projects, as measured by fDi Markets data, dipped in 2016 but recovered since. The number of FDI projects dropped between 2015 (339) and 2017 (319) but more recently showed signs of recovering – in 2018 there were 375 FDI projects.
Access to talent is the number one factor for businesses searching for headquarter locations
The report found that access to talent is the number one factor for businesses searching for headquarter locations – including the availability of homegrown talent, as well as an openness to international immigrants and the free-flow of business visitors. While London currently fares well on talent and regulation, the report cautions that the city may be on the brink of less buoyant conditions.
The report calls on London government to continue to lobby for an immigration policy that supports the city's headquarter economy – and seek more regional control of immigration policy if this cannot be achieved nationally. It also calls on national government to maintain the UK's business-friendly climate and labour laws, while spearheading improvements in skills provision and education.
To maintain its attractiveness to businesses, the report also argues that London must work to tackle its affordable housing problem and continue to invest in the UK's transport and logistics infrastructure.