June 5, 2013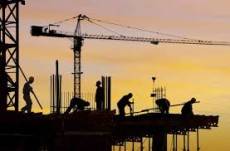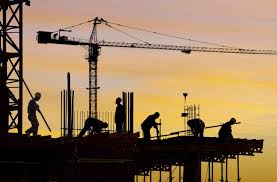 According to law firm EMW LLP, the number of planning applications submitted for commercial property developments in the UK has fallen for a second successive year. The firm claims that the around 4 percent fall is down to declining demand from tenants. However there are stark contrasts between London and the rest of the UK measured both in terms of market activity and the number of tower cranes on the skyline, with London now having more than the rest of the UK combined for the third consecutive year according to the Health and Safety Executive. The report echoes the findings of the latest Markit/CIPS report on construction activity which saw a fall in construction activity, although total activity increased on the back of an increase in housebuilding.
The overall number of commercial property planning applications fell to 38,600 in the last 12 months, down from 40,000 the previous year. Applications for major commercial property developments of more than 1,000 sq. m. fell even further, dropping 9 percent from 2,300 in 2011 to 2,100 in 2012.
Since 2008 there has been an overall 23 percent slump in the number of commercial development planning applications submitted annually, as the market still shows no signs of recovery more than five years on from the start of the credit crunch.
Demand for commercial property outside Central London remains generally very weak. According to EMW this is in spite of the Government's ongoing attempts to stimulate the economy through reforms to the planning system which do not yet appear to have had any noticeable impact on the number of planning applications for commercial development.
Giles Ferin, Principal at EMW, comments: "In principle, making changes to planning regulations to make them more streamlined is a good thing. However, there is a risk that this could turn into excessive 'tinkering' with legislation, leading to confusion and developers delaying new applications in order to await the next wave of rule relaxations. This may be having a negative effect on the number of new buildings breaking ground. If the Government waited for its previous changes to the planning system to bed in before making any further adjustments, it might create more stability in the commercial property market and lead to more developers having the confidence to push ahead with commercial developments."