June 20, 2018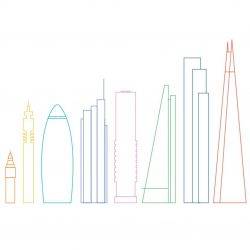 Asian money is pouring into office investments in the Square Mile at a pace rarely seen before, according to a new analysis by Savills. About £3.4 billion of Asian capital has been invested in London offices already this year, according to a study from the property consultancy. That is 70 per cent of the total volume and a record high for the first six months of a year. In the past three months alone, Asian buyers have snapped up £3.5 billion of buildings in London's financial district. This is the highest figure for a second quarter since 2007, when the commercial property market was at its peak just before the credit crunch hit, according to Savills.
Big deals in recent weeks include CK Asset Holdings' £1bn acquisition of 5 Broadgate, UBS's London headquarters; Singapore's Ho Bee Land buying Ropemaker Place, home to firms including Macquarie, for £650m; and a consortium's purchase of Cannon Bridge House, where tenants include Natixis, for almost £250m.
Investment in London offices from Asian buyers so far this year is far ahead of the £2.8bn recorded in the same period of 2017, when Kong Kong's CC Land Holdings paid £1.15bn for the Leadenhall Building, known as The Cheesegrater. Earlier in the year, 20 Fenchurch Street — nicknamed The Walkie Talkie — was sold for £1.3 billion, the largest ever sum paid for a single building in the UK.
Stephen Down, Savills' head of central London investment, said: "Where we saw sales fail at the end of 2017 was around overambitious pricing with some 'non-core assets' being marketed with 'core' values – this was never sustainable. These failed sales were misinterpreted by some as signalling a slowdown in the London market, however activity in 2018 demonstrates that the depth of demand is as strong as ever, so long as investors ensure pricing is realistic."