June 20, 2018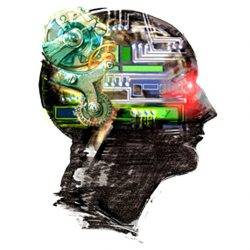 Nearly two thirds (63 percent) of UK employees would outsource work tasks to a robot if they could, according to research commissioned by software firm ABBYY. For almost a quarter of Brits (24 percent) attending meetings is their most hated work activity. While one in six (17 percent) dislike reviewing long documents and more than one in eight (13 percent) don't like speaking to customers, these are not jobs that workers want to delegate to robots. The jobs that employees would most like to hand over to a machine are inputting data (16 percent), taking minutes and notes (14 percent) and electronic filing (12 percent).
The majority (63 percent) of 1,200 respondents spend less than one day a week on their most hated task: attending meetings. In contrast, one in four of the working population say they spend two or more days a week on data entry (26 percent), and electronic filing (24 percent). Therefore, the research suggests that the work people most want to delegate to robots are tasks that they both dislike and have to spend a significant amount of time doing.
British workers' approach to jobs they dislike is also telling. Interestingly, one in seven (15 percent) try to avoid doing tasks they dislike altogether, while a quarter (26 percent) wait to be reminded by someone else. This potentially has repercussions for overall business efficiency and productivity, claims the study.