January 24, 2019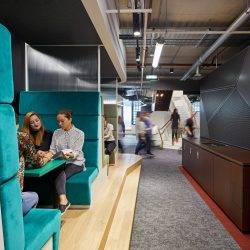 Earlier this year, the QS World University Rankings revealed that the University of Melbourne, the University of Sydney and the University of New South Wales are better places to study architecture and the built environment than some Ivy League universities. The Asia-Pacific region accounted for eight of the top 20 architecture schools from the region. As a result, there's an incredible pool of talent coming from Australia and entering the global market.
After a number of years in the industry and having worked in London for the X, it's now prevalent that Australian architects and designers are interpreting design trends in Australia and applying them Europe, UK, and the Americas, with great success.
But before booking that ticket and jumping on that plane, I've identified the three key areas that differentiate between working as a designer in Australia and the UK, to help inform your decision.
Process based differences
Technological adoption. Australians are early adopters of technology. The design industry is no different. Architects and designers have been using 3D documentation and design tools for over 15 years, whereas advanced tech-design programs in the UK have only really been adopted holistically in the last few years. The big advantage is time; 3D documentation allows for much greater efficiency, but skeptics argue that it detracts from design thinking and solutions.
Project team structure. Roles and responsibilities are different. In the UK market, clients have a more limited timeframe to deliver a project. As a result, project teams are larger, with roles and responsibilities shared amongst team members; from client embedded PMS to project managers, quantity surveyors, principals to CDM designers, architects, and interior designers, and more. In the UK market, clients have a more limited timeframe for project delivery.
Project delivery. Australians tend to be much quicker when it comes to decision-making and streamlining project processes. For example, international shipping on furniture often holds up project timelines, requiring more thoughtful consideration of lead times for large contract orders.
Historic and building differences

Age and history of buildings. The UK has a rich, storied history, tracing London's dynamic architecture from the city's brilliant landmarks to Canary Wharf's modern skyscrapers. This cultural context heavily influences the way an architect or designer approaches the built environment – a phenomenon not quite as common in Australia given its much shorter history. London's spectacular, but ageing infrastructure presents unique design challenges not found in cities like Sydney, especially as it relates to compliance. For example, the Great Fire of London has influenced stricter fire regulations and ultimately impacts how spaces are designed and laid out.
Climate. For a relatively small continent, Australia has an incredibly varied climate – one which has made the topic of climate change a highly contentious issue. Earning a reputation as a leader in sustainable design, Australia has worked to address pressing climate issues through green design solutions, encouraging increased energy efficiency in building systems and open-plan workplace cultures. These ideas have made their way into the global design market, as more nations begin to look at ways to mitigate climate change.
Existing infrastructure. The Australian climate, which tends to be more temperate than the UK's dramatic seasonal changes, also lends itself to designs that seamlessly blend the indoors with the outdoors. This has a profound impact on the look and feel of the interior spaces in a way that is difficult to translate into the buildings in the UK. This is especially the case with the existing infrastructure, where there is less of a need to consider outdoor spaces. As a result, UK interiors sit independently from its exterior context. The existing infrastructure in the U.K. can pose other design challenges, as well. For example, without raised floors, architects and designers have much less freedom in determining how the space should look, specifically as it relates to data and power distribution. This dictates design solutions, especially in corporate interiors, where schemes are heading towards increased flexibility and adaptability.
Cultural differences
Design services. In the UK, interior design is recognized as an established profession, independent of architecture. In Australia, however, interior design is often seen as ancillary to architecture.  As a result, companies in the UK tend to specialize in certain sectors, allowing their architecture practice to support interiors in one particular industry. Australian companies, however, must diversify. Consequently,  Australian interior design tends to exhibit more well-rounded knowledge of both interior design and architecture, as opposed to their British counterparts who are more siloed in their expertise.
Workplace culture. Australia's office environments are often characterized by open concepts, where employees are accustomed to a more agile workflow. possess an open concept where its employees are used to agile working practices and are more open to trailing different work styles. Workplace culture in the UK, on the other hand, is far more competitive. Offices are used as vehicles for recruitment and retention, which creates a high demand for cutting edge spaces ( often seen through Strategy & Discovery Research). Instead of a room full of desks, UK culture demands amenities rarely found in Australian offices, such as mother's rooms, wellness facilities, dining halls with catering kitchens, game areas, and serviced cafes.
Global design trends. Australia is less conservative with design and seems to steer clear of global design "fads." The perception of Australia as a country blessed with a unique landscape with an extreme climate is not too far from the truth. Design trends in Australia tend to be informed by context, conservation, durability, and functionality. Whereas, with many global cities, especially London and New York, there seems to be a desire to outdo each other, more of an atmosphere of one-upmanship. Subsequently, designs based on trends aren't as effective as concepts based on research, data, understanding the client's objectives and how space will actually work.
All images: HLW Architects
_____________________________________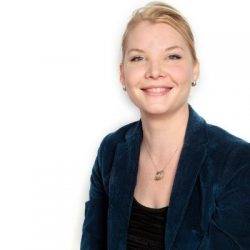 Bronte Turner is Managing Director, HLW London