July 11, 2013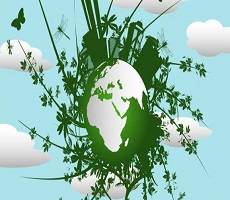 The UK Green Building Council is accepting nominations for the first-ever European Regional Leadership Awards, part of the World Green Building Council Leadership Awards 2013, which recognise international best practice in city-level government policy for green building initiatives. The regional awards are for best practice in green building initiatives, projects, and policies that are supporting healthier and more sustainable communities within the European Region. "The awards promote leadership and inspire governments to replicate best practices in green building policy," said the WorldGBC's Chief Executive Officer, Jane Henley. "Buildings represent an unrivalled opportunity to reduce global greenhouse gas emissions, and cities play an increasingly critical role in seizing this opportunity."
The three categories are:
Excellence in City Policy for Green Building – Show that you have a winning strategy to reduce greenhouse gas emissions, improve the livability of your city or boost the local economy. UK-GBC is looking for cost-effective and innovative city policies that are leading by example to address climate change, environmental impacts and market transformation. They should demonstrate how city level policies are supporting the growth of the green building movement and strengthening the local community. Who should enter: Cities, Municipalities, Regions, and/or any government related organisation.
Enter a completed project to showcase UK leadership in sustainable design and performance. The judges are looking for green buildings that are certified by an internationally recognised rating system and have been operational for one year. Those entering must be able to demonstrate how their green building manages water, waste, materials and energy use while addressing health and well being of its occupants. Who should enter: Architects, Contractors, Developers, Engineering Firms, and Building Owners.Business.
Leadership in Sustainability – Demonstrate how an organisation is a leader in sustainability through its vision, strategy and achievements. The company should show how it has made sustainability a core part of its business strategy and is contributing to transforming the building and construction industry. Entrants should also show how they are making a commitment to corporate social responsibility and incorporating environmental initiatives into successful business models. Who should enter: Corporations, and/or any companies related to the building industry.
There are four steps to nominating:
1.  Identify the policy, project, or company you think is demonstrating excellent leadership in green building.
2.  Request the nomination forms from Sam Clark.
3.  Meet with your local government entity, the project team, or the company leadership that is responsible for the program to help obtain the information needed to complete the form.
4. Submit the forms back to Sam Clark no later than 5pm on 22 July.
UK-GBC will be reviewing and short listing entries before passing through UK nominations to World GBC. The winners will be announced during World Green Building week, which takes place from 16 to 20 September 2013.