June 25, 2018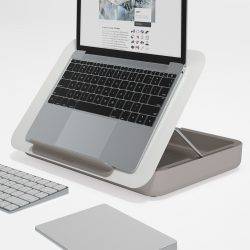 Dataflex has launched Bento®, the all-new, proven solution to make your work more comfortable in the most stylish manner. A patent pending product with unique practicality and design. The family of ergonomic desktop accessories that is designed for the way people work today. With an elegant design inspired by the Japanese lunchbox, Bento by Dataflex turns any on-the-go work environment into a stylish, well-organised, comfortable workstation.
The way people work, has changed
For Bento, Dataflex collaborated with Dutch designer, Robert Bronwasser. "While designing the Bento series, we got inspired by how neatly a Japanese lunchbox lets you organise, store and carry your lunch for work," recalls designer, Robert Bronwasser. "So we applied that concept to an ergonomic product and that's how the Bento got its name."
Neat-&Tidy
Whether working from home, hot-desks, the office canteen or scrum rooms. Contemporary on-the-go work lifestyles are blurring the boundaries of what defines a workspace. Dataflex has simply responded to this new reality.  Your own ergonomic toolbox that neatly stores all your gadgets and helps to create a clean desk as well.
Four in one, one-of-a-kind, Bento.
– Document holder
– Laptop and iPad stand
– Desk organizer and personal storage box
– Adjustable monitor stand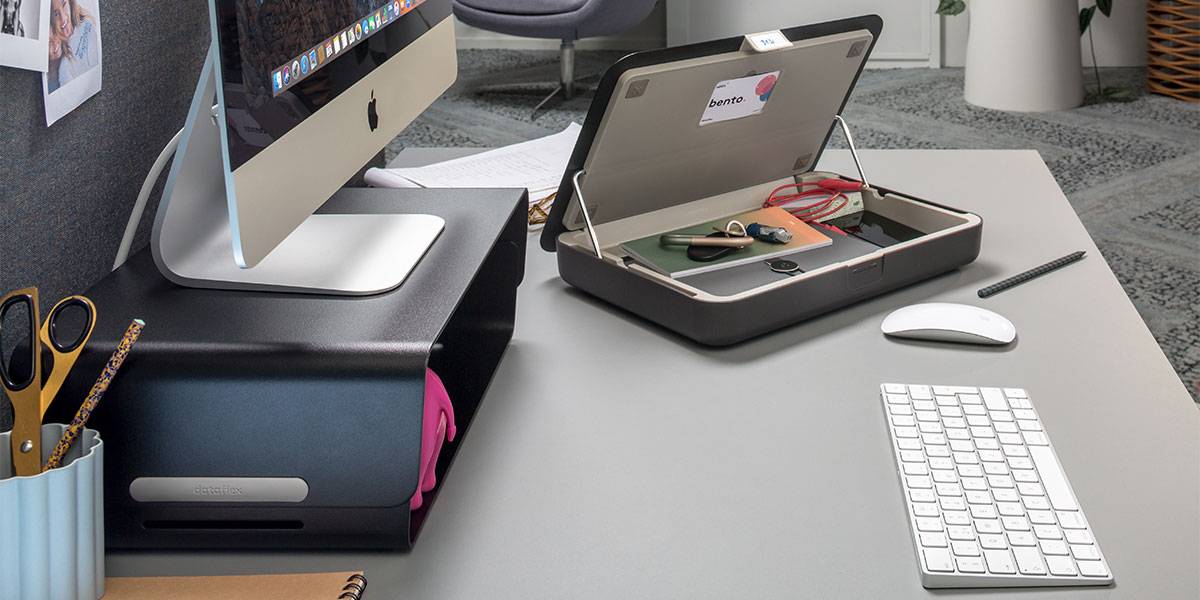 Ergonomics for today's – and tomorrow's – working lifestyle
Research shows that nearly 7 out of 10 office workers suffer from the negative physical effects of poor ergonomics. Bento ergonomic desktop accessories are designed to ensure a healthy body posture whether you're using a monitor, laptop or tablet, or even good old-fashioned paper or paper documents. The Bento Monitor Stands do that by raising your monitor to eye-level. While the Bento toolbox lets the user tilt their device to 1 of 4 ergonomic settings for the optimal posture for your body.
About Dataflex
Dataflex is a Dutch designer, manufacturer and supplier of ergonomic accessories for computer workplaces. After 30 years specializing in this line of work, Dataflex is recognized today as much for our technical standards as our design flair. Dataflex holds a coveted ISO quality assurance certificate for our product development, production, assembly, sales and supply processes, as well as several design honors including the prestigious Red Dot and IF awards.