May 31, 2013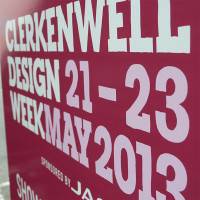 Clerkenwell Design Week was the appropriate setting for the inaugural event staged by the newly formed Workplace Special Interest Group (SIG) of the British Institute of Facilities Management. The event was staged at the showroom of office furniture giant Haworth on the 22 May, during Europe's largest exhibition of workplace products and services. It saw a panel of industry experts debate in lively fashion the deliberately provocative proposition : Form or Function? Do you need office designers to create a great workplace environment? 
In front of a packed audience, the panelists included Simon Houghton, the Delivery Director of Technophobia, Paul Willis Taylor, the Director and Joint Founder of Creative Space Management and Martin Evetts, Head of UK Sales at Haworth. The event was chaired by Alexi Marmot of University College London, one of the UK's most eminent workplace specialists  who led a lively debate between the audience of facilities managers and designers and the speakers.
Indeed it was Alexi who set the scene for the discussion. Her intro summed up the complex and sometimes contradictory demands of the modern workplace in terms of its need to keep costs down while keeping employees happy, healthy and productive, stimulating creativity and satisfying the organisation's demands for collaboration, identity and corporate social responsibility. Associated questions were immediately directed at both the audience and panel.
In many ways the subsequent debate posed even more question on key issues such as post-occupancy evaluation, making informed choices on sustainability and the use of accreditations such as BREEAM, LEED and SKA, the disposal of unwanted furniture and other products when creating a new environment and just what is meant by the ideas of knowledge work and collaboration.
Some of the audience felt there was a tendency for designers to specify according to what they perceived as 'fashionable' or at least this year's model. While Alexi highlighted how dated furniture can become as it is outpaced by developments in technology and working culture, Simon Houghton, who recently managed his own office design project for Technophobia, made a parallel between office furniture and work wear, explaining it should be primarily or even exclusively functional.  Martin Evetts saw no conflict between good design and longevity, citing the examples of such timeless classics as Eames chairs to make his point. He argued compellingly that what is important is informed design, a point that cut to the heart of the debate.
On the related topic of what to anticipate as the future of the workplace and what would drive change, Paul Willis Taylor argued that for firms, the primary driver would always be the bottom line although he was also aware that meeting the needs of a diverse workforce was also key – his includes people of between 17 and 78. Simon felt that there is a tendency to assume technology is an end in itself rather than as an enabler of change, so it was more important to focus on human factors, including  work-life balance, especially as the workplace now consists of much more than bricks and mortar.
The debate on the floor then focussed on how those from the client side need to take responsibility for verifying whether the proposed designer solutions are going to work for the business, as it is the business which understands itself best. In practice, this means the business needs to respect but challenge what a designer suggests and not assume that they know best.
As is the way with these things, the debate was wrapped up just as it was really getting going so Alexi's summing up worked as a platform for further discussion at future events, online and over the nibbles and drinks provided by sponsor Condeco.