March 5, 2020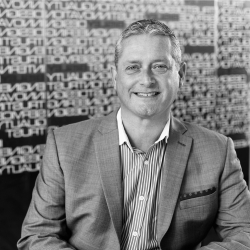 Bisley has strengthened its Executive Board team with the appointment of Richard Costin, formerly Commercial Director, to the position of CEO, following the departure of John Atkin in February.
Richard joined Bisley in April 2019, but has been a long-standing friend of the company, previously providing Bisley with expert consultation and support.  His career has involved a number of high-profile senior roles, more recently as Managing Director of Banner Business Services since 2009.Richard remained MD during the subsequent merger in 2014, successfully managing the integration with 100% contract retention.
Richard was also Managing Director for Vow Retail until he left the business in 2016 to set up his own successful consultancy.  His demonstrable track record includes personally leading the bid, tender and negotiation to secure the largest offices supplies contract ever awarded in the UK, and its subsequent renewal. His long-standing network operates at the highest level in the government and corporate sector procurement.
Since joining Bisley, Richard has been working alongside the Corporate and Public Sector teams to establish detailed business processes to support Bisley's growing customer base.
Mr. Tony Brown commented 'I am delighted to appoint Richard as CEO – his expertise and dynamic leadership will strengthen Bisley and our strategic vision leading into 2020 and beyond. We look forward to working together to ensure the long-term sustainable future of the Group.
We are, naturally, sad that John is leaving Bisley, after 13 years with us. I would like to personally thank him for his hard work and dedication. We wish him the very best for the future in his new ventures."
Richard Costin added, 'Bisley has been the leader in steel office furniture for over 60 years. I'm pleased to be joining as CEO at this pivotal time in the company's future, utilising my experience within the wholesale and retail market to further develop Bisley's strategy and clients. I am committed to building a great future for Bisley with the talented and hardworking team around me in the UK and throughout the world.'