November 28, 2017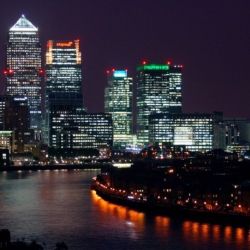 The British Property Federation (BPF) has announced it has submitted a Sector Deal proposal to government on behalf of the real estate industry. The announcement follows yesterday's publication of the government's Industrial Strategy White Paper – and of the first three Sector Deals committing industry and government to achieving the Industrial Strategy's ambition in partnership. The real estate Sector Deal proposal sets out how the real estate industry underpins the UK's economic and social wellbeing, and how it will be essential to the delivery of other Sector Deals including construction. The proposal 'seeks a partnership with government where both sides are working together to maximise the real estate industry's contribution to the economy, and to creating infrastructure and great places to live, work and relax across the country'.
The deal includes a number of detailed proposals:
Building capability and capacity – in particular, increasing the delivery of housing, and making sure real estate and construction have the skills they need for the future
Targeting growth opportunities – driving local delivery through more effective partnerships and processes, including planning and procurement
Future-proofing the industry – attracting investment, harnessing technological changes and responding to future challenges
The real estate industry, in return, asks government for a stable UK tax, regulatory and planning system that will allow the industry to reach its full potential. In that respect, the BPF has expressed concerns about the announcement in last week's Budget that non-resident property sales will be subject to Capital Gains Tax from April 2019, changing the basis on which the Sector Deal proposal was based and potentially jeopardising its full delivery.
Melanie Leech, Chief Executive, British Property Federation comments:  "Real estate underpins and enables all economic activity in the UK, and the industry has come together to demonstrate how we can ensure our sector can reach its full potential and play a significant role in the future success of our nation.  Our success both supports, and depends on, other sectors. We welcome the announcement today of a Sector Deal for construction – as the funders of construction activity, our proposal is complementary to, and supportive of, the construction Deal and we look forward to an early discussion with Ministers. It is essential that the real estate and construction sectors work together to build capacity and skills to deliver an ambitious building programme, and create the physical environments to support businesses and people in both work and life. Fundamental to our proposal is that the UK remains an attractive place for overseas investors and we have also today written to the Chancellor to express our concerns about the announcement on Capital Gains Tax in last week's Budget. We need joined-up thinking on all sides if we are to deliver the investment and the physical fabric our country needs."