May 4, 2017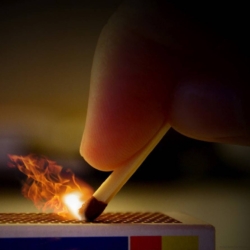 UK employers do not believe a bonfire of employment law is necessary under Brexit, as negotiations over the country's departure from the EU begin. According to new research by the CIPD and the employment law firm Lewis Silkin, employers back the UK's existing employment rights framework with all twenty eight areas of employment law rated as necessary by a majority of employers. In the survey of more than 500 employers, organisations were asked whether they viewed more than twenty different aspects of employment law as necessary or not. The list included unfair dismissal laws, rated as necessary by 93 percent of businesses, as well as national minimum wage (87 percent), parental rights at work (82 percent), agency workers laws (75 percent) and the Working Time Regulations (74 percent). The research, which looked at a wide variety of employment laws and practices, also found more than half (52 percent) of employers go beyond the legal minimum requirements when implementing employment law.
It also reveals that employers recognise the positive impact of employment law on their employees, with more than two-thirds (68 percent) agreeing that it increases employees' sense of fairness and trust in the employer, and seven in ten (69 percent) saying implementing employment law improves the quality of employees' working lives.
The findings make up part of 'Employment Regulation in the UK: Burden or Benefit?', a new report by the CIPD/Lewis Silkin. They underline broad support among employers for the UK's employment rights framework including EU originated legislation as negotiations over the country's departure from the EU begin.
Rachel Suff, Employment Adviser at the CIPD said:
"This research shows that in many ways, the rhetoric around employment law simply does not match the reality. While much has been written about the need to roll back important aspects of our employment law framework to free businesses of red tape, it is clear that businesses themselves recognise the value of employment protection.
"Many of these regulations exist to protect workers against exploitation, ensure they are paid a fair wage and prevent discrimination in the workplace and can help improve people management practices. Even the more controversial aspects of employment law, such as the Working Time Regulations, have broad support from UK businesses.
"As we debate the future of employment regulation, both in the general election and in Brexit negotiations, it is vital that we don't throw the baby out with the bathwater by making sweeping changes to employment legislation that businesses may not want."
The research did find that while all of the regulations are considered necessary, there are many that are not well drafted and potentially difficult to apply. For example, the agency workers laws were rated as necessary by three quarters (75 percent) of businesses, but just a third (36 percent) said that they are well drafted and easy to apply. Similarly, whistleblowing laws are seen as necessary by 83 percent of businesses, but half that proportion (41percent) think they are well drafted and easy to apply.
James Davies, Divisional Managing Partner and Joint Head of Employment at Lewis Silkin LLP, commented:
"This research demonstrates just how much support there is among businesses for employment regulation which is well designed and well implemented. In the UK, we continue to enjoy the benefits of employment laws which achieve a balance between worker protection and business flexibility for which there is much support. Employment regulation and successful businesses are not mutually exclusive ideas.
"It is also clear that, however well intentioned, there are a number of existing regulations which business feels need revisiting to ensure that they are clear, more straightforward to implement, and truly fit for purpose."
The research also finds that more than half (52 percent) of employers go beyond what's required when it comes to employment law, while 44 percent say they meet the minimum requirements. When asked what areas should be the focus of future legislation to improve protections, more than a third (36 percent) say well-being issues, such as workplace stress, and a nearly a third (30 percent) say technology should be the focus.
Rachel Suff added:
"We are seeing more and more debate about how technology is influencing our lives. Remote working brings many benefits, but recent research shows that it is also preventing people from switching off in their personal lives, and even causing stress and loss of sleep. It is good to see businesses recognising that employee well-being should be a priority going forward."