November 27, 2015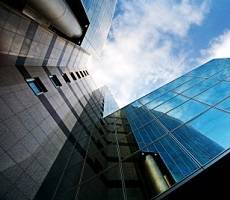 The built environment has a vital role to play in helping governments meet their carbon dioxide (CO2) emissions targets says RICS – ahead of the 21st Conference of the Parties or COP21. This begins on Monday, when 196 governments meet in Paris for the climate change summit hosted by the United Nations. Buildings are some of the biggest emitters of CO2 accounting for one-third of global greenhouse gasses. Commercial and residential buildings also account for 40 percent of the world's energy consumption. RICs is working with members in the land, real estate and construction sectors to find solutions across the property lifecycle to support more sustainable business practices, and will be in Paris to join stakeholders from governments, industry and civil society to support efforts to reach an agreement. The commitments made at the summit could have far-reaching repercussions for the built environment, and the global economy more generally.
Said Sean Tompkins, RICS Chief Executive Officer: "The property sector has a huge influence on the global financial system. We want to leverage this influence to support the efforts of governments as they negotiate a new climate deal in Paris.
"RICS is a natural partner for the United Nations. We have worked with the UN before on creating a framework for businesses to act more responsibly in relation to their real estate assets. And we want to build on that relationship by supporting governments as they make adaption and mitigation commitments to curb the effects of climate change."
Governments negotiating at COP21 are under pressure to produce an international climate agreement that balances environmental ambitions with the global economic realities. RICS – with its global network of professionals in more than 140 countries and with the international professional standards it's developing with other organisations, wants to give governments the 'Confidence to Commit'.
Said Tompkins: "COP21 is all about commitments for governments as they finalise a climate deal. We want to support these efforts by making our own commitment to influence our members, their clients and the wider built environment sector. The commitments we make will have an impact well beyond COP21 and they must be central to our sector's response to the challenges posed by climate change."
RICS will also be participating the UN Environmental Programme's (UNEP) first ever Buildings Day on 3 December 2015 in Paris.
Click here to See RICS activities at COP21.