September 27, 2016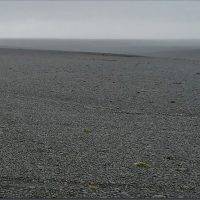 This month, the director-general of the Confederation of British Industry (CBI), Carolyn Fairbairn, suggested that productivity growth across all parts of the UK economy should be the number one priority for business and government. And the CBI isn't alone in emphasising the importance of honing in on and tackling the ongoing productivity problem. According to the Organisation for Economic Co-operation and Development's (OECD) economic forecast summary, published earlier this summer, productivity has been exceptionally weak since 2007 and doesn't show much sign of abating nearly ten years later. Labour productivity per employee has failed to markedly rise since the global downturn and the UK is still miles behind the G7 average – that's according to the Office for National Statistics (ONS) quarterly figures and CBI data. So, to echo Fairbairn, reviving British productivity is essential to sustain growth and living standards.
It is, therefore, imperative that business leaders analyse the reasons behind poor business performance and low productivity levels.
Despite the OECD's suggestion that business leaders should invest in organisational infrastructure if they're to manage resources effectively, this is clearly not happening. This is because businesses are failing to look at workplace effectiveness in the right way. As the costs of delivery continues to increase, and as finance directors continue to sacrifice property and infrastructure to save money, more and more workplaces pass a tipping point where their business spaces are failing to support the productivity of those they accommodate.
Having surveyed 155,000+ employees worldwide, the latest figures (Q1 2016) have revealed that only 55 percent of employees believe their office environment allows them to work effectively. The UK fares worse. Across 108 UK workplaces and 11,812 employees measured in the last 12-months, just 52 percent of office workers report that their workplace enables them to work productively, and 1 in 3 actively disagree with this statement. As such, employers are essentially creating "toxic workplaces" for their staff – where efforts are being met with business environments that are simply not supporting people in the role they are employed to undertake.
When we look at the Leesman data, we can easily validate the contribution workplace can make to business performance. Our research has proved that the workspace is a major contributor to Britain's ongoing poor productivity levels and yet there is still a distinct lack of science being applied to workplace environment. This is perhaps because traditionally interior designers and architects were seen as the guardians of workplace design – whereas now there is a need to align the realm of design with the data dimension. There needs to be a synergy between the two. To date, very few organisations have successfully adopted an informed practice to embed business strategy in the client brief development.
We are slowly moving in a new direction that means there is currently a void in the workplace arena. There's now a lot of talk about big data and the Internet of Things (IoT); however, it's my opinion that nobody is taking the lead to drive it through. A sort of paralysis has struck the corporate real estate industry – everyone knows there are decisions to be made but nobody knows who the decision makers are. That's because undertaking the challenge hasn't been approached in a uniformed way before.
Employers still don't seem to recognise the impact a workplace can have on employee productivity and efficiency. Rather than focusing on the role of the work environment, employers continue to see workspaces in terms of cost and space; this means that employers are failing to look at the bigger picture and the long-term significance of an effective workplace environment. Too many organisations are not looking at workplace as a performance tool. They're looking at it as a principle cost; the square footage required to house a workforce is simply seen as a deficit line on the profit and loss sheet, rather than as a tool to leverage performance. And this needs to change if we're to dig ourselves out of this productivity pit.
We appraise our employees every year to see whether they are fulfilling the requirements of their roles, but we rarely appraise the business space to find out whether it is effectively supporting the employees in question. The workplace is a tool in organisational performance. Ergo, businesses must utilise it accordingly. Firstly, employers need to understand the impact the workspace is having on employees. You can gauge that by having those candid conversations; by asking the questions and really listening to the answers. It is possible to measure how well the space supports the people working within it – it's not only possible, but it's necessary. The next step is ensuring that any changes that are made are also assessed. It's all very well having a baseline but that should be used as a launchpad to continuously improve the workplace offering. Once you've listened and responded to the needs of your employees, you then need to measure the impact of the initiatives you introduce. And from there you need to carry on building the business case. Objectives should be constantly reviewed and realistic targets should be set in the ongoing pursuit of getting under the skin of your business in order to boost its performance.
In short, the approach to measuring workplace effectiveness has to be more sophisticated than simply looking at space utilisation. Just because a meeting room isn't at full capacity doesn't mean that the meeting in question isn't productive. That could be the meeting where the million-dollar idea happens. Instead, business leaders need to understand how much the space is costing to provide, and then they need to understand how well it's working at output level. Net efficiency is essentially the sum of employee effectiveness balanced against the cost of delivery. I am genuinely concerned that many of the best intended cost reduction strategies are delivered ignorant of the impact on employee productivity.
There is a direct link between workplace and productivity; people need spaces that support them in their roles. As such, the workspace can either be an asset or a liability. If a space is considered to be merely an inconvenient cost, and if little time, thought or money is invested into it, then it is a liability. If, on the other hand, a work environment is used as a tool that can, in turn, maximise employee performance, then it's an asset – and businesses that harness a workplace's potential will reap the associated rewards.
________________________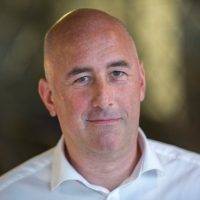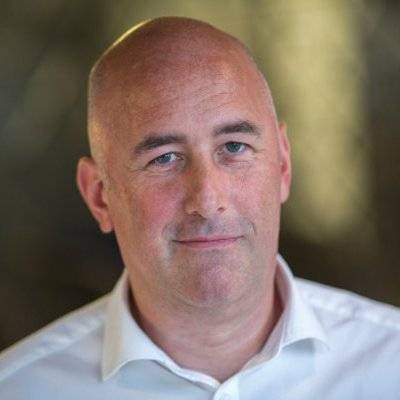 Tim Oldman is the founder and CEO of Leesman which helps organisations understand and measure how well workplaces support the employees who use them, benchmarking the performance of public and private sector workplace portfolios in 49 countries so far.