January 16, 2018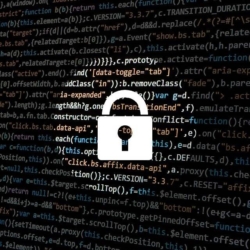 Hackers stole or compromised an estimated £20.2bn worth of records from businesses in 2017, new research claims. After news that Uber failed to disclose a massive hack in 2016, VPN (Virtual Private Network) comparison site BestVPN.com analysed more than 200 data breaches dating back to 2004, looking at the number of records compromised, the industries most likely to be affected and the value of those breaches. Late last year Equifax became the victim of one of the most high profile hacks in history, with 143m records stolen, equating to an estimated £15bn worth of data lost*. While there have previously been attacks where more records were compromised, such as Yahoo's 1bn back in December 2016, the Equifax breach was notable because the data stolen included social Security numbers and personal identification. IBM revealed in its Cost of a Data Breach Study 2017 that the average cost of a stolen record was £104.25, or £2.7m per hack.
In 2017 HBO was also hacked, with 1.5 terabytes of sensitive information stolen – including the script to a then unreleased episode of Game of Thrones. In May of this year it was revealed that the Lithuania-based medical clinic Grozio Chirurgija was also breached, resulting in the leaking of thousands of naked photographs, including 1,500 Britons.
BestVPN.com found that 2011 was the year where the most entities were hacked, including Sony Online Entertainment, who lost a predicted £2.5bn worth of records, and gaming platform Steam, who were the victim of a hack estimated to be worth around £3.6bn.
Healthcare providers were found to be the most likely to be attacked, with this industry seeing 39 data breaches since 2004, with the most recent being Erie County Medical Center in 2017. Financial companies were the next most likely to be hacked, with 33 attacks since 2004 – Equifax being the most notable.
Most common methods used to compromise records
Hacking – 60 percent
Lost/stolen media – 13 percent
Lost/ stolen computer – 7 percent
Inside Job – 7 percent
Accidentally Published – 7 percent
Poor Security – 6 percent