June 22, 2023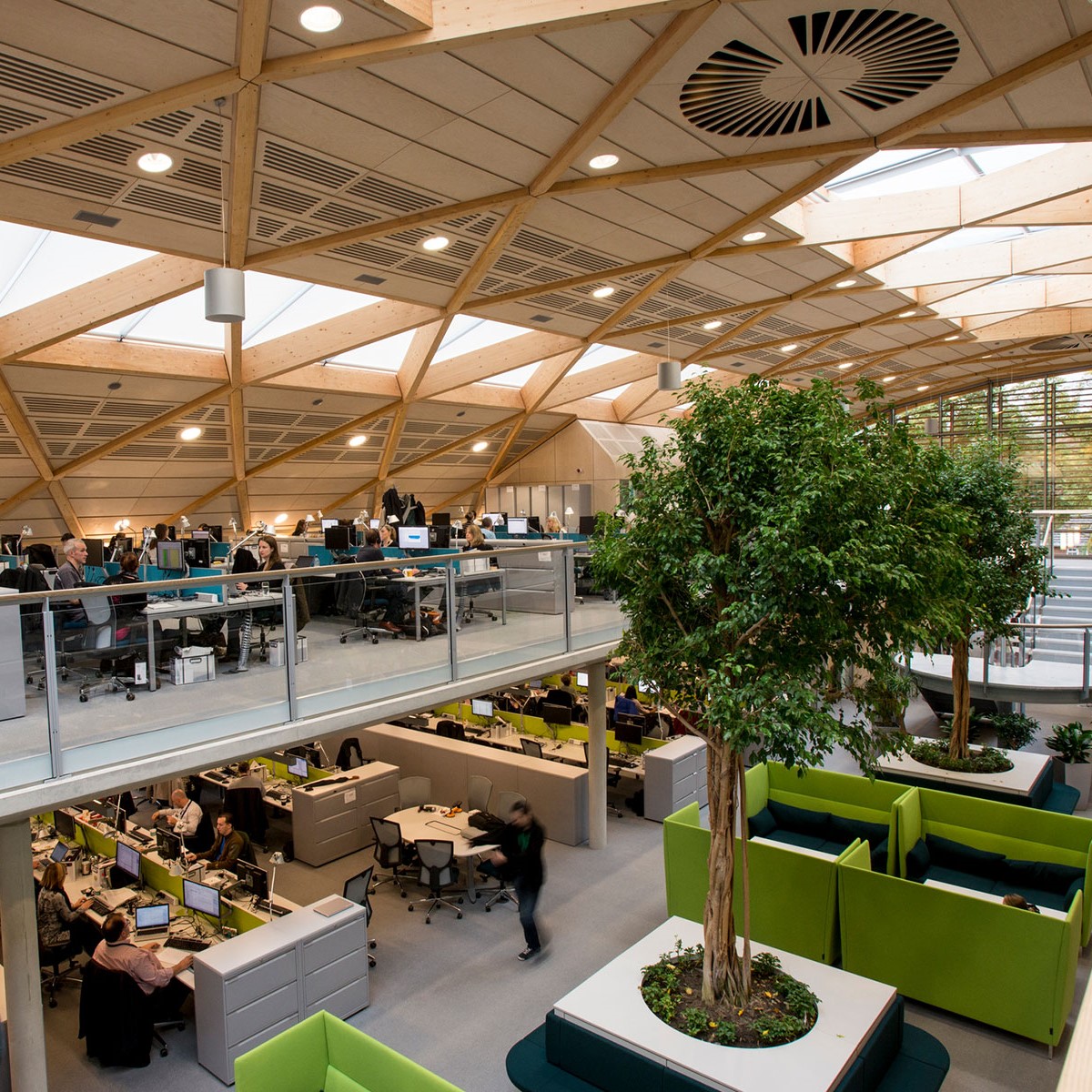 For the last decade, if not longer, we've heard businesses saying they are focused on reducing their environmental impact. It's been written in annual reports and immortalised in pledges shared with stakeholders, but the question still remains – what action is actually being taken, including in the creation of a sustainable workplace?
We're seeing more companies being held accountable on their social channels and within the wider media when they fail to uphold 'green' claims regarding their business practices. For example, in 2022 a high street bank had its advertising campaign pulled for promoting its tree-planting scheme and net-zero plan without acknowledging that it is financing fossil fuel projects.
The announcement last month that the European Commission has proposed new rules to tackle greenwashing suggests that we're all tired of empty promises and want to see real action taken in the business community. Although more people than ever are waking up to empty claims and can see through greenwashing, businesses are still not taking those first steps, making simple changes to push their sustainability credentials in the right direction.
One thing that has always been a main concern for companies is cost. There is a perception that to make a significant and lasting change will mean significant, additional investment that is difficult to find when costs are rising everywhere, and margins are under pressure. Undoubtedly, it will incur costs to significantly contribute to becoming a more sustainable business.
Still, it will cost you more in the long run, in terms of staff retention and your trust and appeal to customers if you don't act.  And at the end of the day, we must ask about the value of doing what is right to reduce our impact on our planet, and then there can be no doubt that the investment is most definitely worth it.
A new focus
Focusing on the physical workplace itself is a crucial step in the journey.  With the huge shift to hybrid working and workers expecting more from their office and their employers, business leaders must be examining the space their employees occupy.  Now is the time to ensure that it's not only a place their employees want to be but it's not harming the planet – they might be surprised how much the two go hand in hand.
An area that is seeing a lot of movement to sustainability practices within businesses is the physical items within the office. With office spaces drastically altering to support hybrid working and new items needed to support those changes, recycling could be a good option.
Instead of adding to landfill, there are now ways to send equipment back into the economy to be refurbished and used by others
Many offices are finding they don't need the same number of desks, chairs, and IT equipment, but instead of adding to landfill, there are now ways to send that equipment back into the economy to be refurbished and used by others. Or, if they are changing their equipment, they could look at purchasing refurbished items themselves. Integrating reuse and recycling for the items in your sustainable workplace could deliver improved and more suitable working environments, deliver considerable cost savings, and significantly reduce your carbon footprint.
Changes don't have to be massive to have an impact. Looking at the smaller things that can be updated or changed can be a great start when creating a sustainable workplace. For instance, businesses could check all the lighting in the space and switch this to be more energy efficient or look to collaborate with suppliers that are 100% renewable or carbon neutral. Small changes such as this could start the ball rolling to realise bigger ambitions.
Although these avenues are fully open to businesses and the data is there to evidence the positive impact these changes can have for a business, its employees, and their environment, more still needs to be done to encourage organisations to make a real impact on sustainability. As business leaders we should be sharing advice, best practices, and tangible results to get everyone focused on improving our impact on our planet.
More than ever businesses are putting sustainability pledges in their five-year plans and communicating their commitments to staff and customers, so we can be hopeful that we will start seeing some real action. The office is often one of the main assets of a business and still one of the main ways to attract and retain employees so that should be a starting off point when trying to do more to become more sustainable.