June 23, 2023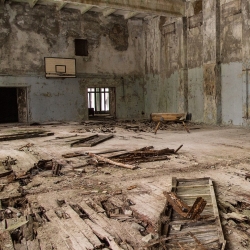 It should go without saying that looking after employee mental health and wellbeing is important. If employers do not prioritise employee wellbeing, the whole team can feel the impact of this. There is compelling evidence that suggests strong employee wellbeing is a precursor to a more resilient workforce, which enjoys better staff retention, engagement and productivity, as well as reduced absenteeism.
The pandemic has had a huge, lasting impact on the way we work – and many workplaces are still trying to decide on the best approach to balance remote and office working. Some are pushing for a full return to the office, others are operating a hybrid model, and others are opting for full remote working. This is making defining benefits and perks to support employee wellbeing increasingly challenging for businesses to navigate.
There are pros and cons for both remote and office working. In some cases, remote working has been associated with poorer mental and physical health outcomes, as when working from home, physical activity tends to decrease, while food intake increases. One reason for this is that, when working from home, there are fewer social cues to promote healthy behaviours, meaning it can be very easy to fall into bad habits, like sitting for prolonged periods or not taking full lunch breaks.
Decreased physical activity is also especially problematic for office workers, as it has been linked to a number of health conditions, such as cardiovascular disease, certain cancers, diabetes and depression. Additionally, accumulated health risks cannot be compensated for – for example, going to workplace gyms in the evening does not protect employees from health risks they have accumulated by sitting for the majority of the working day.
However, remote working does enable employees to better manage their work life balance. For example, the loss of long commutes can easily be replaced with going for a morning walk, or getting a head start on housework to relax in the evening.
Are traditional workplace perks outdated?
 Office working, however, does offer an opportunity to boost employee health and wellbeing. As organisations have more control over the physical workspace, it is easier to put different wellbeing initiatives in place, such as sit-stand desks or social walking groups.
For businesses adopting a hybrid model, reducing overhead costs is also a key concern. Traditionally, workplace benefits, such as workplace gyms or free breakfasts, help to boost employees' wellbeing. Although, when employees are not coming into the office as often, these perks may be less economically viable. However, there are different ways employers can support their employees' wellbeing – which can be more cost-effective and easier to maintain in the modern workplace.
The importance of green and blue spaces
 Research shows how access to green spaces – such as forests, meadows or parks – or blue spaces – like rivers, the sea or lakes – has a positive impact on health and wellbeing. It emphasises how people experiencing stress can use these spaces to walk and exercise to lift mood, reduce stress and build purpose and meaning.
 Studies have also found that being outdoors in green spaces for half an hour or more each week can reduce depression. The World Health Organisation also reported that most green spaces yield positive effects on both short and long-term mental health outcomes. When it comes to blue spaces, workspaces close to rivers, canals or oceans can also make employees feel more creative.
Physical activity remains one of the most robust ways to enhance wellbeing
For those who are less fortunate with their location, access to green and blue spaces may be more challenging. However, we are seeing sustainability trends encourage workplaces to merge green spaces and biophilia into office design. Even having the office walls painted blue can instil a sense of calm, with studies highlighting how blue light can help to lower blood pressure. Research has shown that even the minimal addition of office plants is enough to boost employee wellbeing and productivity by up to 15 percent.
However, if these are not an option, encouraging employees to take regular breaks and displaying photos of nature around the workplace can offer practical solutions to incorporate these spaces into the office effectively.
However, physical activity remains one of the most robust ways to enhance wellbeing. It also plays a critical role in reducing mental health problems, like anxiety or depression – and that is before you get to the physical issues that can be exacerbated by a lack of physical exercise.
For businesses considering removing the workplace gyms, offering social opportunities linked to physical exercise, such as walking groups, can be a good way to keep employees moving and expose them to the benefits of green and blue spaces.
As the way we work continues to evolve, employee wellbeing initiatives need to keep pace. Organisations will need to explore creative solutions to promote physical activity for both office and remote workers. Business psychologists have a key role to play – conducting research to identify the types of interventions that are most effective for different people and consulting with employers on employee wellbeing initiatives.
As we navigate the 'new normal', the value and impact of employee wellbeing interventions continue to be incredibly important for both employers and employees. As we have seen, traditional models will need to adapt, but there is a range of cost-effective alternatives that can increase both physical and mental wellbeing.