August 2, 2017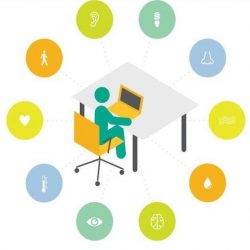 Some individuals within local government are holding back tech to preserve the status quo – a new survey suggests. According to the research, these people feel threatened by new technology and believe it will be disruptive to their ways of working. While the survey by 8×8 of staff working in local government suggested a significant appetite for new technology, more than a fifth (22 percent) say certain individuals are holding back tech adoption to preserve the status quo. This view is more prevalent amongst those in IT procurement, where more than a third (35 percent) believe colleagues are standing in the way of technology because it will disrupt what they already have in place. Only 51 percent of respondents believe senior management understand the importance of new technology and just 21 percent think they invest enough money to stay up to date with the latest developments. This contrasts with the private sector, where over half (56 percent) believe there is sufficient investment in new technology.
The study canvassed the views of 1,095 local government staff in the UK. It was carried out following the publication of the Government's Digital Strategy, which aims to make the UK a world leader in serving its citizens online. While the study exposes pockets of resistance within local government when it comes to tech adoption, staff are overwhelmingly in favour of new technology – 82 percent say it's had a positive impact on their organisation. The study also suggests tech adoption is being held back by a lack of budget, a view held by 60 percent of local government staff. Another key concern is the security risk associated with new technology (33 percent), especially given the personal data of residents held by these organisations.
While certain individuals are resisting change inside their organisations, the optimism around new technology shows the public sector is committed to change. 80 percent of senior staff say their organisation has a digital strategy in place, but more work needs to be done to communicate this widely – only 65 percent of all staff are aware that a digital strategy exists.
Kevin Scott-Cowell, UK MD 8×8 said, "It's encouraging to see optimism about the benefits of new technology amongst staff within local authorities. Yet it's clear a minority of individuals are still standing in the way of change and, while they are small in number, they are having a huge impact on their organisation. Ultimately, the damage is felt by the residents missing out on improved and streamlined services.
"This isn't a problem unique to the public sector – separate research revealed that IT managers in the private sector also face significant opposition from senior leaders when it comes to adopting new technologies such as cloud communications. To combat this reluctance, it's important that key decision makers understand the additional features and increased productivity an excellent cloud-based system can bring. "
The full report can be downloaded here.