January 17, 2013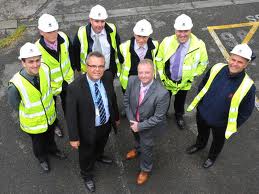 Proposed changes to the Construction and Design Management Regulations (CDM) 2007 have been delayed. The draft changes will now only be presented to the Health and Safety Executive (HSE) Board for consideration in March 2013 at the very earliest. The CDM regulations, apply to all construction work in the UK, comprising construction, alteration, fitting-out, commissioning, renovation, repair, upkeep, redecoration or other maintenance, decommissioning, demolition or dismantling, underwent a review last year, with industry practice found to have a significant influence on how the regulations are implemented.
Explaining the timeline of events, Workplace Law's Head of Health and Safety, Simon Toseland, said:  "The CDM Regulations Approved Code of Practice were prioritised by Professor Lofstedt, in the last Government review of health and safety, as needing a update as he felt further clarification/ guidance was needed. However, the Health and Safety Executive (HSE) decided to completely re-write the Regulations with an emphasis on making them more palatable to the smaller and medium sized companies."
There are five defined duty-holders under the CDM Regulations, the Client, Designer, CDM Coordinator, Principal Contractor and Contractor, all of which have their own statutory responsibilities.
It has been reported that the review of the CDM Regulations 2007 will focus on three key areas: the role of the CDM coordinator; the competencies of construction professionals, site personnel and organisations, and the continued need for the Approved Code of Practice accompanying the regulations.
Regarding the review of the CDM ACOP, the HSE Chief Inspector for Construction, Philip White, told Construction Manager (CM) that the role of the CDM Coordinator could be "rolled into the job of lead designer or project manager rather than it being a standalone professional".
He added: "People think of the CDM-C as an individual who carries out this role, but it is a corporate function that needs to be discharged and as such could be carried out by the lead designer, project manager, or client themselves, which might deliver better value."