November 6, 2020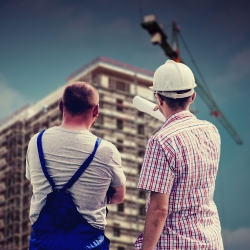 A new award recognising the work undertaken by building services professionals and the wider supply chain to combat the effects of COVID-19 has been set up by CIBSE.
The COVID-19 Achievement Award, set up in association with CIBSE Journal, will recognise outstanding achievements of individuals, teams, organisations, projects, products or services, in combatting the effects of the COVID-19 pandemic.
The award aims to highlight the significant role building services engineering plays in creating safe and healthy environments, with winners demonstrating how they have responded to a problem or set of circumstances brought about by the pandemic.
The winner will be announced at the CIBSE Building Performance Awards 2021 on 25 February 2021.
Entries close on 13 November 2020.
The CIBSE Building Performance Awards showcase the highest achievements in building performance across the construction and property industry. These are the only awards in the built environment sector that are judged on actual, in-use performance rather than projections or designed performance.
The 2021 Awards will take place on 25 February. For the full list of award categories and details of the event visit www.cibse.org/bpa
Image by Michal Jarmoluk