April 10, 2017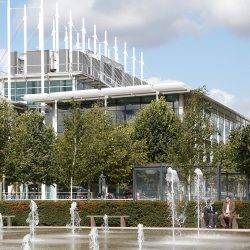 Fresh concerns have been raised about the levels of investment by the UK's local authorities in commercial property. New figures published by CBRE suggest that councils spent around £1.3 billion on commercial property in 2016, most of it borrowed from a Central Government scheme not designed for that purpose. The news is certain to raise alarm across the UK and especially in Westminster. In November of last year, a report from the Public Accounts Committee warned that the increasing scale of commercial activity taken on by local authorities carried a high level of risk and that the council employees and councillors making decisions often lacked the skills and knowledge needed to take on such projects. At that time, the Government put the level of activity at around £1 billion. The fact that this figure is now significantly higher and mostly borrowed money is sure to increase concerns.
Last year's review came as it became apparent that councils were looking to generate revenue income from capital investment in properties and businesses in an effort to offset government cuts of around 40 percent and the imminent termination of grants in 2020. The report called on the Department for Communities & Local Government to review the commercial skills in different types of authorities, and provide an update by the summer of 2017 on the scale of activity and the level of risk entailed.
MPs on the PAC accused the government of lacking understanding of significant financial risks for councils, such as commercial property investments and deposited investments with commercial banks, which were then at a record level of £26.1bn. They also suggested that the DCLG's figures for capital spending in the sector were not sufficiently detailed to identify changes.
"We do not share the department's confidence that the increased commercial activity in the sector adds no particular risk to the department's own work," the report stated. The department should also work with CIPFA (the Chartered Institute of  Public Finance and Accountancy) to ensure the local government capital finance framework "remains current and continues to reflect developments".
The main source of finance for the deals comes from the Public Works Loan Board (PWLB), which offers interest rates of about 2 percent. The largest deal was the £360m purchase by Spelthorne borough council of a Surrey office campus (pictured), financed by a 50 year loan, which is 20 years longer than the lease for the current occupier, BP.
This is not an isolated case. Many councils are now using loans from Central Government to offset cuts from the same source to invest in potentially risky deals, with critics arguing that the deals are distorting local markets, councils do not have the skills needed to make decisions and have little or no idea about the costs and responsibilities of property ownership over the lifecycle of the buildings.