April 10, 2019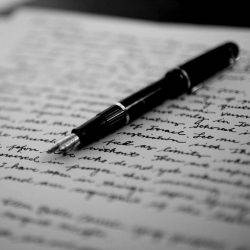 A UK wide study commissioned by photographic tech company Popsa claims that as many as 66 percent of the nation feel frustrated with the online world, and are actively seeking more "authentic" experiences, with meeting people for coffee face to face (31 percent), going to the cinema with friends (23 percent) and listening to vinyl or CDs (17 percent) among the list of ways to embrace reality.
Using a real calendar rather than your phone (18 percent), reading newspapers and magazines (17 percent) and going clothes shopping (19 percent) also emerged as ways Brits are enjoying a digital detox, according to the survey.
And according to the findings, the resurgence is not just among the older generation, with as many as 67 percent of 18-29-year olds claiming they too are becoming tired of the transient nature of social media and the online world.
"The research has uncovered some really interesting insights into the day to day activities which bring us closer to the real world and make us ultimately happier". 
Overall, as many as 83 percent of those who took part in the study, said they were desperate to spend more time in the real world, with 90 percent claiming real life experiences make them happier and more fulfilled than online ones.
A further 22 percent of the 2,000 Brits surveyed, said they notice a marked improvement with their relationships, when they make the effort to spend less time staring at a screen.
Eight in ten felt it was sad many people now take pictures to show off online, rather than to really treasure memories.
Liam Houghton, CEO & Founder of photographic tech company, Popsa, which commissioned the study, said: "Recently we have seen a rise in young people wanting to print images they have taken or received on SnapChat and other social platforms. They clearly want to turn something that was meant to be transient, into something that exists in the real world which they can keep forever.  
"It certainly seems that people want to get back to basics and start living and experience life in the real world"
The photo printing app analysed 1.4 million social images uploaded to the Popsa Platform, which revealed a 25 percent increase in the number of people printing SnapChats, Instagram Stories, WhatsApp and other screenshots (between 2016-2018).
According to the study, 77 percent of us have now managed to get our daily internet hours down to just THREE a day, however sadly, ten percent still spend as many as ten hours of every day in the online world.
The study found that over two thirds (69 percent) of people are determined to cut down on the time they spend online, while a quarter are already starting to spend more time in the real world.
Regionally, the biggest digital detoxes are happening in Belfast, with 88 percent making a conscious effort to spend less time online, Leicester (87 percent) and Bristol (85 percent).
Ways Brits are enjoying more of the real world
Cooking from recipe books – 37 percent
Reading a good book – 33 percent
Doing a weekly shop at the supermarket – 32 percent
Going for a long walk in the countryside – 31 percent
Meeting friends for coffee and talking face to face – 31 percent
Doing a spot of gardening – 23 percent
Going to the cinema with friends – 23 percent
Speaking to friends on the phone – 21 percent
Going shopping in store – 19 percent
Using a real calendar – 18 percent
Listening to music on vinyl or CD – 17 percent
Reading a newspaper/magazine – 17 percent
Printing out photos and putting them in a picture frame – 16 percent
Visiting a museum or art gallery – 14 percent
Taking pics with a real camera – 14 percent
Keeping a diary – 11 percent
Painting – 10 percent
Writing letters to family/friends – 8 percent
Going on dates through friends and colleagues (not dating apps) – 5 percent
Joining a book club – 5 percent
_________________________________________