June 19, 2019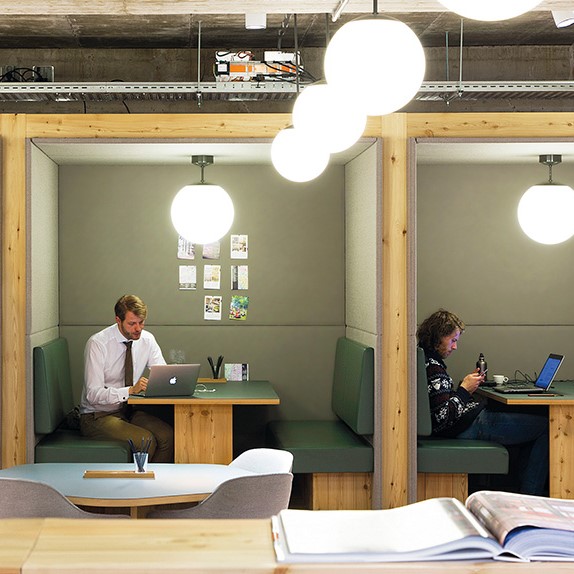 Having disrupted the property sector over the last decade, coworking continues to impact investors, developers and end users as the concept appears to be the dominant force in the commercial sector. Coworking can trace its roots back as far as the 1980s when Regus (now part of IWG) popularised the idea of a serviced office, by taking on leases of office buildings, subdividing the available space and leasing it out to small business, fully furnished and ready to rent.
Fast forward to the early 2000s and there are many new players large and small, such as WeWork, Total Office Group and Fora to name a few. IWG now has 3,000 tenants and its financials make healthy reading with £139 million of pre-tax profits last year, with sales achieving £2.54 billion. The flexible office market was a pioneer that has now changed beyond recognition.
Coworking is not merely influencing through its financial package (low risk and low commitment), but also through the focus on user wellbeing as well as its workplace environment style and design.
Back to the beginning
Nimble operators spotted a gap in the market for coworking to boom in major cities
The financial crisis of 2008 created a vast amount of vacant office space, which landlords were keen to rent out at discounted rates, rather than see sit empty. Coupled with the rise of technology, and freelancers and SME's only needing a laptop and a smartphone to run businesses, nimble operators spotted a gap in the market for coworking to boom in major cities around the world.
The needs of coworking operators and other types of tenants can be blended, but as coworking providers have a higher density of up to 1:6, there is a knock-on effect to services such as lifts, ventilation and toilets. This means designing for the most extreme case scenario: building the church for Easter Sunday, so to speak. With institutional forms of tenancy, this perhaps creates too much vertical movement. So, the question that needs addressing is how would you build a resilient solution without spending money on something that may not be required?
Coworking layouts
Coworking providers have a fairly recognisable model in terms of layout, which form a strong part of their brand identity. Typically large, often high-ceilinged atria with plenty of opportunity to socialise at coffee bars and break out areas; a variety of work settings from sofas to coffee tables and soft seating to bar stools and high tables.
Generally, lower floors are populated by hot-deskers, with private offices for individual firms higher up the norm. So how helpful is the coworking provider's own brand to its tenant businesses? Some coworking organisations brand everywhere from the entrance onwards, so it can be difficult for the occupier to represent themselves. Some models offer a blank canvas to brand, but often if there are 20 other small businesses brought together by a coworking space, creating a buzzing atmosphere and exchange of ideas, some businesses want to be part of and be inspired by parent branding.
Wellbeing
In a busy market, wellbeing strategies have become the norm in coworking spaces. It could perhaps be argued that they have set a benchmark in terms of what all types of tenants want in terms of wellbeing. Coworking operators prefer buildings with lots of natural light, high ceilings with good air circulation and attract tenants with broad community programmes that offer personal wellbeing themed classes such as yoga and meditation.
So, does that mean that wellness accreditation is going to be more commonplace to attract coworking providers and those who aspire to environments like theirs? At Cundall's London office, the first building in Europe to achieve WELL accreditation, the firm addressed challenging and costly issues such as water and air quality. Some providers avoid the expense of the full Wellness accreditation, so opt to use it as a guide and go for some elements of it as a means to generally improve their wellness standards overall.
Incubator style
Part of the rationale is to develop longer term relationships with tenants
Incubator-style spaces have long been a flexible working model. They have famously been used by large tech firms to offer smaller start-ups space, mentoring and perhaps seed money in exchange for equity. Other incubator providers include financial service providers such as NatWest's Enterprise Accelerator scheme, which has 12 centres in the UK.
Like many developers offering their versions of coworking – British Land's Storey concept or the Crown Estate's offer – part of the rationale is to develop longer term relationships with tenants taking space beyond the typical initial 1-3 year lease. As small businesses develop from start-up to established firm, so the landlord's thinking goes, they will become ideal sitting tenants. Workplace provider IWG maintains contact with its tenants who outgrow its spaces and move on as a matter of course, on the basis that in the future that same growing company may have need for overspill and will turn to a flexible office model to help.