June 19, 2019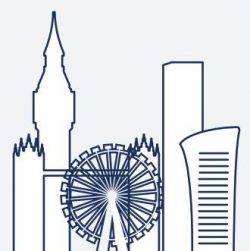 The London Office of Innovation and Technology (LOTI) has been officially launched, ushering in what the fifteen councils behind the initiative claim will be a new era of digital transformation. The councils claim that London's public services will benefit from faster adoption of technology, data and digital skills. The city-wide venture is a collaboration between all 32 London boroughs with the Mayor of London's backing.
LOTI's initial enabling projects will include:
Digital apprenticeships – developing London's digital skills base and ensuring that all Londoners can benefit from the growth in tech employment by scaling the digital apprenticeships model pioneered by Hackney Council, which recruits local residents into apprenticeships focused on digital work
Pipeline adoption – speeding up opportunities for collaboration and providing a single place for the market to understand councils needs through the adoption of Pipeline (the LocalGov Digital platform), a single online source for all council projects
Information sharing framework – allowing the innovative use of data to tackle our biggest social and public services challenges by developing a framework for safe, ethical and secure data sharing between the boroughs
Developing the London Data Store – improving trust, transparency and greater collaboration with citizens, public agencies and the private sector through the development of the London Data Store
Major public institutions and agencies including UCL and Imperial universities, the Metropolitan Police, Transport for London, London Fire Brigade, London & Partners, the Olympic Park and the London Legacy Development Corporation, and the Digital Office for Scottish Local Government have pledged to work with LOTI as it develops its work.
Eddie Copeland, Director of LOTI, said: "Making better use of technology and data is key to so many of the challenges London faces. To meet the needs and expectations of London's fast-growing population, public services in the capital must be set up to thrive in the internet age and make the most of all the tools and methods at their disposal.
"LOTI has a crucial role to play and I'm hugely excited to be leading this new venture. Through building shared capability among the boroughs, we will improve London's capacity to experiment, collaborate and secure all sorts of important benefits for Londoners."
LOTI is co-ordinated and hosted by London Councils, the umbrella group representing all 32 boroughs and the City of London. The establishment of LOTI represents a significant step forward for borough leaders' joint agreement to support innovative digital delivery and data collaborations. The agreement was one of London Councils' Pledges to Londoners, a series of pan-London priorities that borough leaders aim to make progress on over the next three years.