October 17, 2016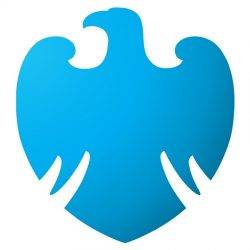 Apprenticeships are growing faster than ever in the UK.  This is fantastic to see.  Within our organisations we are making giant strides to re-carve and re-define talent whilst investing in the workforce of the future.  The topic of Apprenticeships remains top of the government agenda and top of the employability agenda and great things are starting to happen.  Yet, how much of the evolution of apprenticeships is understood by those who are seeking opportunities?  Has society evolved in such a way that would-be potential candidates are 'switched-on' to the fact that Apprenticeships is both a viable and powerful means to securing a long, sustainable, and credible career? What are we doing to define Apprenticeships to our audiences outside of our own organisations?  How are we marketing opportunities in a way that will 'connect' with our audience that will inspire them and others to invest in us?
Although we have created a powerful, award-winning Early Careers Programme in Barclays, we continue to pose the question, 'Where Next'? With the creation of brand new Trailblazer Standards, the introduction of the Apprentice Levy and the insurmountable efforts all employers are making to redefine talent, we have striven to open our doors even wider, creating Apprenticeships, quite simply, for everybody.  This has enabled us to tap into new markets, new communities, invest time in mentoring and supporting candidates from multiple generations, gaining a greater understanding of the challenges unemployed people face and re-designing our frameworks to meet the needs of our future talent.  As we lead up to the CIPD National Conference, we will be focusing on the ways in which we have challenged the norm, dispelled the myths and created an all-encompassing programme that changes lives, impacts the most disadvantaged and offers our business a true return on investment.
What makes an Apprenticeship sustainable?  There are multiple aspects: the right training provider, the framework of support, the building of a community, the investment in development.  How do we gain buy in from the top? The success of an Apprenticeship Programme relies on the relentless belief in the impact it has on business and society; it is crucial this impact is recognised and shared at the top of any organisation.  How do we ensure Apprenticeships remain top of the citizenship and employment agenda?  How do we collaborate across industries to share best-practise?  These are all questions we hope to address during our presentation.
However, the best way to truly share the impact our programmes have had is by hearing from the Apprentices themselves.  On 9th November, we will have that very opportunity and one of our Barclays Apprentices will be sharing her story.  We believe the best way to define, promote and engage is through those that are 'living' the experience and we hope to bring this to life.
Apprenticeships are created, and delivered at many levels.  There is a great need (and emphasis) on growing the Higher/Degree Apprentice proposition across the UK.  We will spend time talking through the ways in which we have done that very thing in Barclays.  How do we inspire our Foundation Apprentices to grow through the Early Careers framework?  How are we encouraging (and developing) those with limited (if any) qualifications to become our Graduates/Leaders of the future?  The 'Grow with Barclays' Early Careers framework addresses this challenge head on, and we will share success factors and impact on those that began at Foundation and are now thriving in leadership or Graduate roles across the Bank.
As our focus on multi-generational Apprenticeships has grown, we will talk about our 'Bolder' Apprentice Programme, where we have offered careers to not only 16-24 year olds, but those in their 30's, 40's, 50's, even 60's.  We have seen mums, dads, grand-mothers & grand-fathers all securing Apprenticeships with Barclays.  Whilst this is good for society, it is also good for Barclays and our customers.  We took a conscious decision to blend our Apprentice age groups, leveraging the digital savviness of young people with the powerful life experience of older-generation colleagues.  In turn, we can offer an all-encompassing service to our multi-generational customers.
To become the most accessible organisation in the FTSE100, we have also been working closely on Diversity & Inclusion, introducing new pathways that positively impact disabled communities.  We will talk about our latest programme that offers a sustainable work-experience and mentoring framework for potential Apprentices with mental health conditions.  In support of this, we will also speak about our internal teams that offer their endless support to mentoring, coaching and building the confidence of our future work-force.
We very much look forward to speaking at the event and collaborating on making Apprentices even greater in the UK.
____________________________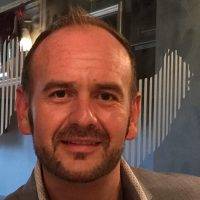 Shaun Meekins is Head of Operations, Barclays Early Careers. Shaun will be speaking on 'Creating the Workforce of the Future: apprenticeship strategies' at the CIPD's Annual Conference and Exhibition, 9-10 November 2016. For more information visit www.cipd.co.uk/ace.