December 30, 2019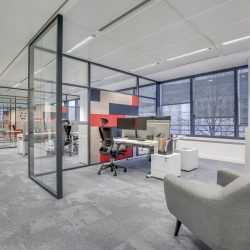 Commercial property firm  Cushman & Wakefield has announced its intention to acquire Réponse, a design & build contractor in France, subject to regulatory approvals. The deal is expected to complete early in 2020. The acquisition intends to 'complement and strengthen Cushman & Wakefield's business in France, adding in-house design & build capability alongside its existing services.
Antoine Derville, Head of France at Cushman & Wakefield, said: "This acquisition expands our service offering in France, allowing us to better support our clients. It is a complementary step as we already advise clients on how best to optimise their workplaces. The addition of Réponse's highly-regarded team of engineers, architects, designers and project managers provides an in-house Design & Build solution to turn that vision into reality."
Réponse President Christophe Gellé will continue to develop this business line in France, offering clients a 'turnkey' – or single provider – design & build option alongside the firm's existing project management services, depending on their individual requirements.