October 16, 2013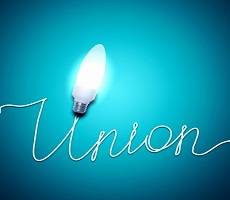 A Government-appointed taskforce, which comprises six leading business figures, including M&S Chief Executive Marc Bolland, and Kingfisher CEO Ian Cheshire has presented the Cabinet with 30 ways of cutting back EU regulations that it says are holding back European businesses. According to the report, 'Cut EU red tape', the EU should promote enterprise and boost growth by sweeping away "poorly understood and burdensome rules and preventing similarly pointless legislation in the future". The proposals, which followed a consultation with 100 businesses across Europe, says that cutting unnecessary and time-consuming health and safety regulations could save EU businesses around €2.7 billion, while reforming employment law would free up firms to create more jobs.
The proposals to cut EU red tape include:
Reforming employment law where it prevents firms from creating jobs, and abandoning plans to introduce complex new rules on employee consultation and subcontracting.
Scrapping EU-wide requirements for small businesses in low-risk sectors to keep written health and safety risk assessments. The report argues that as these record-keeping requirements cost businesses time and money, this would benefit at least 220,000 UK small businesses and save businesses across the EU an estimated €2.7 billion.
Exempting micro-enterprises from all new employment law proposals where possible.
Boosting e-commerce, including by simplifying labeling requirements and improving standards for cross-border parcel delivery.
It also recommends the introduction of a new set of "Compete" principles to ensure that all new EU legislation is carefully assessed to ensure that it is pro-growth. This would include not accepting any new regulation unless cuts in costs to business of equivalent or greater value can be implemented.
A recent CBI/YouGov survey found that when asked to rank their priorities for reform, 39 per cent of business people questioned, wanted a reduction in regulation. Welcoming the proposals Katja Hall, CBI Chief Policy Director said: "EU rules have to sow the seeds of growth and keep Europe competitive. The Taskforce has made significant strides to pinpoint areas of concern for business and now the Government must champion this cause with other member states."
The taskforce is to continue to brief the government on ideas to reform the EU and help shape longer-term thinking about the impact of EU regulation on growth in the UK.