June 3, 2020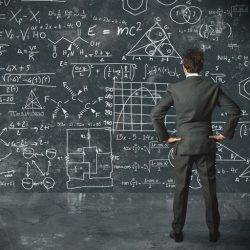 Business leaders have been heavily dependent on HR, real estate, and technology functions working together to help their organisation adapts to this new world of work during the pandemic. Ensuring personal safety, promoting wellbeing, encouraging collaboration, and maintaining efficient service delivery will never be more important than in the coming months. The challenge facing CRE leaders is how to advise on the appropriate range of workspaces and hygiene standards to allow organisations and their people to thrive, and how to cut through the complexity of accessing and interpreting data to achieve this.
In recent years, we have seen some exciting examples of real estate teams taking a central role in the strategic decisions of their organisations. A recent financial services client undertook a multi-year collaboration between its real estate, HR and technology functions to push forward a data-driven approach around where to operate and why over the next ten years.
Meanwhile, advances in data collection have seen CRE teams face new challenges around how to interpret increasingly complex information around not just properties, but also the people who use them: attendance, distance to travel to work, movements within a property, and use of key facilities are some examples – and these data sources now have more relevance than ever due to COVID-19.
As a result of this convergence between CRE, HR and technology, an array of possibilities have opened up around how to measure the impact of real estate on individual and team working patterns, and how these patterns can in turn influence future workplace design and real estate strategies both during and beyond the lockdown.
Art of the possible
Gone are the days of simply measuring your estate with traditional metrics such as cost per square foot, employee, or workstation. Organisations now expect a more holistic approach, towards a model of real estate delivery centred around human experience and productivity.
As a result, new value drivers and KPIs are emerging to allow business leaders to answer the following questions:
How can I boost productivity and collaboration in my workforce?
Business leaders are keen to ensure that productivity does not suffer as we adjust to new ways of working. But to boost productivity, we need to measure it – which can be simple or extremely challenging, depending on the nature of your organisation.
For example, call centres look to the number of successfully resolved calls as a reliable indicator. For sales teams, the number of deals closed, and so on. But for managerial and other teams, HR functions have a range of specialist methods for accurately measuring productivity. These include quantifying manager feedback, observing how a team's outputs are supporting company objectives, and measuring the quality of tasks completed.
Once real estate teams have visibility of productivity measures, demographics and geographies, there are a number of strategic levers they can use to drive them up. Greater collaboration and breakout spaces, environments that promote learning and knowledge sharing, varied lighting levels, and tactical use of quiet areas are some of the design interventions that CRE teams can deploy, provided they are closely aligned with the proven working practices of their target occupants.
How can I ensure that our offices are designed to attract and retain talent?
Companies have never been more eager than they are today to ensure that their offices attract the very best skills and personalities. This is one of the most powerful selling points for any CRE leader seeking to have more input into C suite decision making.
Leveraging HR insights into workforce behavioural and performance patterns combined with the productivity measures highlighted above will provide you with all the information you need to start creating workspace for the talent your organisation is seeking.
Limit your risk by trialling new concepts in existing spaces, and gather feedback from occupants. Speak with line managers to see if this had an impact on productivity and collaboration. Work with curated experience experts to scale this up with detailed occupant journeys, taking into account demographic and working-style splits between different teams.
Finally, work closely with technology to gather the digital data, including usage of physical assets by occupants in any IoT environment, and you will be in a strong position to deliver modern, data-driven office spaces occupants will thrive in.
How can I ensure that my workforce is safe in a post-COVID 19 world?
As government advice starts to emerge in this area, organisations should act quickly to ensure they can return to full operational capacity in a safe and transparent way that protects employees.
Organisations need to act quickly to ensure they can return to full operational capacity in a safe and transparent way that protects employees.
As organisations clarify those functions and individuals that will return to an office environment, modelled to reflect the fact that many are still at risk of a highly infectious virus, CRE teams will need to respond to these changes with flexible workspace designs.  These will need to be able to be modified at short notice, account for one-way systems of people traffic, and cater for staggered working arrangements that will see a reduction in the total occupancy of properties at any one time.
By segmenting staff based on risk profile, priority to maintain a physical presence in the office and ability to travel safely, an occupant hierarchy will start to develop around which workplace designs can be delivered.
HR and CRE teams will also need to start looking beyond the immediate post lockdown period.  Ensuring that the workspace and the broader property portfolio and designed and located appropriately, potentially facilitating out of town meeting and working spaces, facilitating appropriate longer term home working environments are potential challenges. These solutions will require ongoing communication and employee buy-in if they are to be successful.
Considerations for CRE Leaders
Now, more than ever, CRE Leaders need to focus on maintaining close relationships with their peers in HR and IT functions.  Without an ongoing dialogue, teams lose focus and their objectives diverge. To avoid this, focus on the following goals:
Identify useful sources of data
Avoid becoming overwhelmed with people and property data, and focus on what is important in supporting your joint objectives of keeping people safe, and running a cost-effective estate that supports core business operations.
While attendance and utilisation data will remain vital sources of data, highly specialised (and typically sensitive) people data from HR will grow in importance as we navigate the COVID workplace, and will become indispensable when combined with attendance and utilisation in order to provide an accurate picture of occupant journeys both inside and outside of offices.
Invest in robust data technology solutions
Understanding what data is important and having access to it is a good start. But you will need to ensure that your technology environment is prepared to handle high-volume, high-velocity data that will provide CRE and HR leaders with a real-time view of building use.  Data warehouses, data quality, compliance, and end-user consumption of data are all issues to be communicated and addressed properly.
Privacy and trust
With the potential for technology to measure areas such as real-time property utilization, building performance, employee tracing and productivity, privacy naturally comes to the forefront as a risk needing careful management.  When engaging with HR and technology teams to carry out initiatives of this nature, ensure that you communicate the importance of privacy to stakeholders and follow through by implementing strict privacy standards to protect employees.
With new working practices likely to be thrust upon us, CRE teams have a unique opportunity to shape and deliver the workplaces that will support an organisations' recovery post COVID.  By leveraging the rich sources of data across HR and IT, CRE teams can play a significant role in ensuring that recovery is safe, rapid and supports the productivity and success of the organisation in the coming months.