May 27, 2020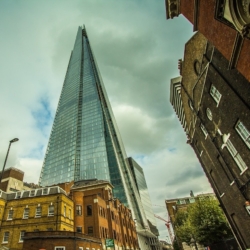 The impact of the measures taken to curtail the spread of COVID-19 have dramatically changed the working landscape, not least of all for the commercial property market, claims a new report from property consultancy DeVono Cresa. Commercial occupier demand for London office space fell by 30 percent across Q1 of 2020, according to the report. However, it also suggests that the market fundamentals at the end of March remain relevant and will dictate heavily on future real estate decisions.
According to the analysis, in Q1 of 2020, there was a drop in the number of financial firms leasing space in London. The quarter also saw the lowest level of deals across the West End in three years. The average deal size continues to trend downwards, standing at 5,785 sq ft in Q1. The amount of available office space increased by 2 percent across the quarter to 13.8 m sq ft.
Prime rents for a London office remained at the same level as the last quarter – at zero growth in Q1. As an aftereffect of COVID-19, the serviced office operators' appetite for new centres slumped. Another noticeable challenge is that Brexit is still looming as the question of deal or no deal returned.
The shifting dynamic of the wider business environment as well as the London market for commercial property is forcing some companies to look at their real estate with a different lens, says the report.
"For businesses, following a rapid period of readjustment triggered by COVID-19, the focus is now shifting towards a planned yet gradual return to the office and on devising a longer-term strategy for the workforce and the workplace," said Shaun Dawson, Head of Insights at DeVono Cresa. "While most businesses will be reimaging and redesigning their office space to adhere to 'COVID-19 secure' guidelines, in the short-to-medium term, we expect some others to switch to the serviced office model," he added.
"COVID-19 will undoubtedly impact the short-to-medium term office rental decisions though we may only start to see its true impact in the results from Q2 of 2020. However, we remain hopeful that the commercial property market will bounce back in the long run," Dawson added.
Image by Roman Grac