April 22, 2022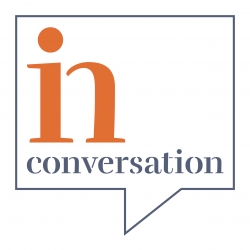 Do organisations truly understand how their people work? A big question that needed some unpacking and was explored at a recent Workplace Evolutionaries event, led by Tim Allen and Mark Eltringham. This is raw audio from the event so includes a brief chat about dogs and some other stuff.
It explored aspects of how to encourage organisations to explore their understanding in more detail; how questions around productivity (personal and organisational) can hinder that exploration and set you on a different (and difficult) path that might have more to do with presenteeism and control; how trust is still a dominating factor in the decision-making process; whether we are mistaking hybrid working for rota working and how is it different to flexible working; where best for creativity and innovation; whether we are entering a time where organisations need to accept more uncertainty in the short-term as it is a complex area of functionality; it's about the meetings between the meetings and the individual, informal organisational structure to achieve delivery rather than the official hierarchy.
Then there is a wider conversation including a discussion on the idea of the 4-day week and other ideas centred on the new era of work.
All of the Workplace Insight podcasts are available on Soundcloud, Spotify, Amazon and Apple, or simply listen online below.