June 25, 2019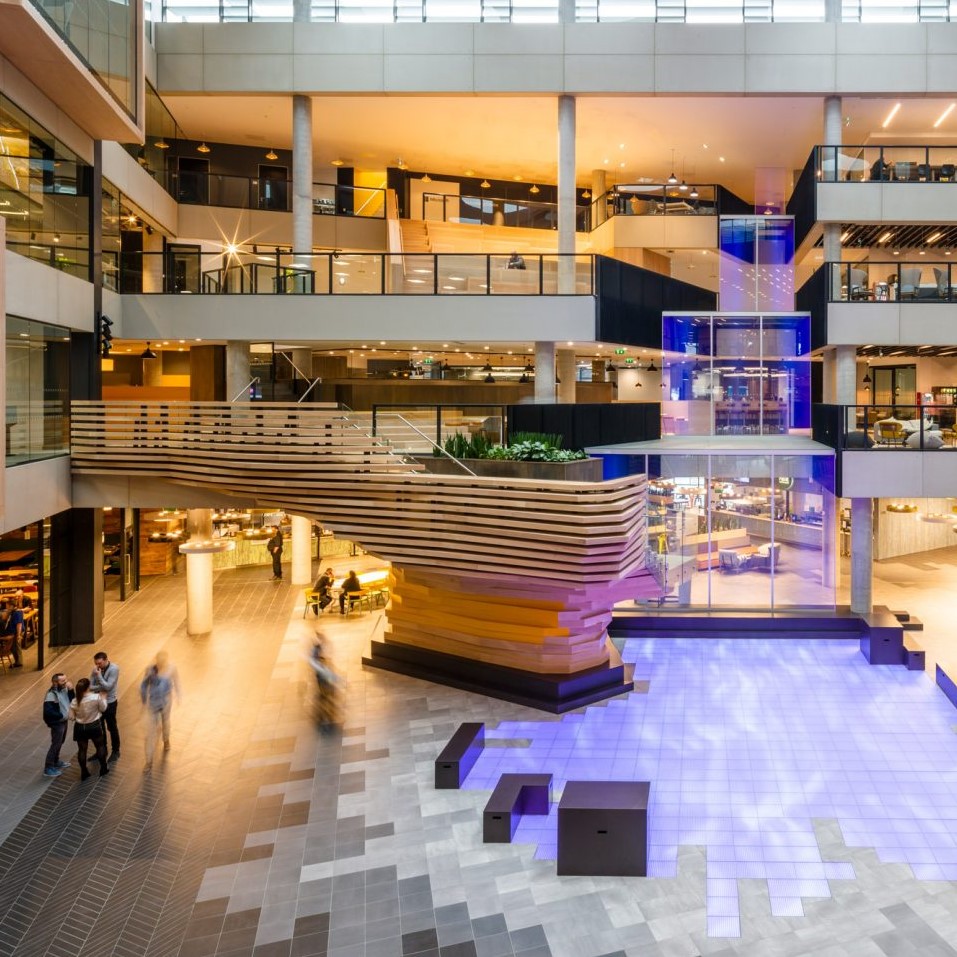 The Aviva Stadium in Dublin hosted from 13th to 14th June the 27th Edition of EFMC, the European Facility Management Conference. The event, held for the first time in the Irish capital, has brought together international experts of the FM sector and has served as a platform of communication amongst facilities managers, suppliers, Universities and associations. The event culminated with tours of One Microsoft Place and the offices of Google in the Irish capital. In the closing ceremony it was announced that EFMC 2020 will be held in Barcelona.
CIFMERS GLOBAL was responsible for organising the event which was attended by more than 350 people from over 40 countries and 4 continents. The audience was mainly composed of Facility Management professionals seeking knowledge, ideas and solutions for their daily problems. The Conference has been also a unique opportunity to share experiences and to network.
This year, as a novelty, the format was an innovative concert-style approach at the AVIVA stadium central Atrium: all events took place in the same space, where the attendees might maximise networking time without missing out on the highlights of the programme. Anybody who missed the event can still see many of the presentations on the event's dedicated YouTube channel.
Opening
The first day, the Assembly of ambassadors of EuroFM took place at Taylors Three Rock that hosted this meeting where the representatives of Facility Management in the world shared their experiences in the field and proposed the next aims to join forces and spread the FM philosophy In the act, moreover, there was the appointment of new Ambassadors of the EuroFM which joined the rest of current ambassadors, promoting the visibility of EuroFM internationally.
The day continued with the welcome reception where PEKKA Matvejeff, current chairman of EuroFM, who opened the cocktail. Taylors Three Rock hosted this gathering in a relaxing atmosphere with Irish traditional dances and of course, Irish beer.
Conferences: major program
The Congress was opened with a warm welcome from Pekka Matvejeff, chairman of EuroFM, thanking the large audience for their attendance, especially to the ambassadors and attendees from over 40 countries. David Martinez from CIFMERS GLOBAL explained the new all-in-one space concept to maximise personal interactions. He also explained the continuous workshops areas, where themes such as innovation, digitalisation or young FM professionals had a dedicated area, as another novelty for Dublin 2019.
The Congress was opened with a warm welcome from Pekka Matvejeff, chairman of EuroFM, thanking the large audience for their attendance
Later, a first conference block was started as "Rockstars Concert I", moderated by the Chair RNG EuroFM, Matthew Tucker. In this block, Simon Ashworth, Researcher from ZHAW spoke about the benefits of BIM to FM over built assets whole lifecycle. On his part, Alexander Bombeck, Research Associate from KIT, spoke about an Automated Dynamic Benchmark Reporting. Franziska Honegger, Senior Research Associate from ZHAW, shared with the audience her speech about FM Meetings in Swiss Hospitals. On his part, Knut Boge, Associate Professor from OsloMet, talked about which physical work environment factors that really matters for knowledge worker's well-being and productivity. Finally, Helle Lohmann, PhD student from DTU, closed the block speaking about the legacy from construction projects to facilities management
The "Rockstars Concert II", was moderated by Levent Alatli, Chairman of the Board TRFMA. A conference block in which Dave Collins, University Lecturer from NTNU, spoke about the barriers and drivers for the development and implementation of Green Leases and Green Leasing in sustainable office buildings in Norway. Later, it would be the turn of Stefan Schmid, Research Assistant from HWR Berlin, who spoke about Carbon Management for Facility Services. This block was closed by Gabriela Leiblein-Züger, Research Associate from ZHAW, who exposed the factors influencing the occurrence of food waste in the food service process in hospitals.
After lunch, the day continued with the third block "Rockstars Concert III" moderated by the Director of Insight from IWFM, Chris Moriarty. In this block, Ilse Toonders, Project manager from Tetris spoke about the road to a human-centric work environment. On his part, Mike Petrusky, Host & Presenter from Workplace & Innovation Podcast, shared inspirational lessons after years interviewing FM experts from all over the world. Finally, Juho Vaiste, Researcher from Turku AI Society, closed the block speaking about the ethics of artificial intelligence in Facility Management.
And closing this first day, took place the "Rockstars Concert IV", moderated by Lilyana Mejía, Property and Asset Management Director from Bancolombia. A conference block in which Julia Ayuso, Researcher & Director from CBRE, spoke about quantitative improvement in workplace performance through biophilic design.
Later, it would be the turn of Justin Timmer, In-House Researcher from Measuremen, who spoke about the factors that lead towards effective "attractor states" where both the workplace and employees can evolve. Antti Pitkänen, Co-funder-Chairman, Insights & Strategy Director from Agile Work, shared with the audience her speech about workplace transformation. This block was closed by Johan Ohlsson, Head Facility & Property Group from IKEA, who exposed how important are FM departments in transformation processes.
Day Two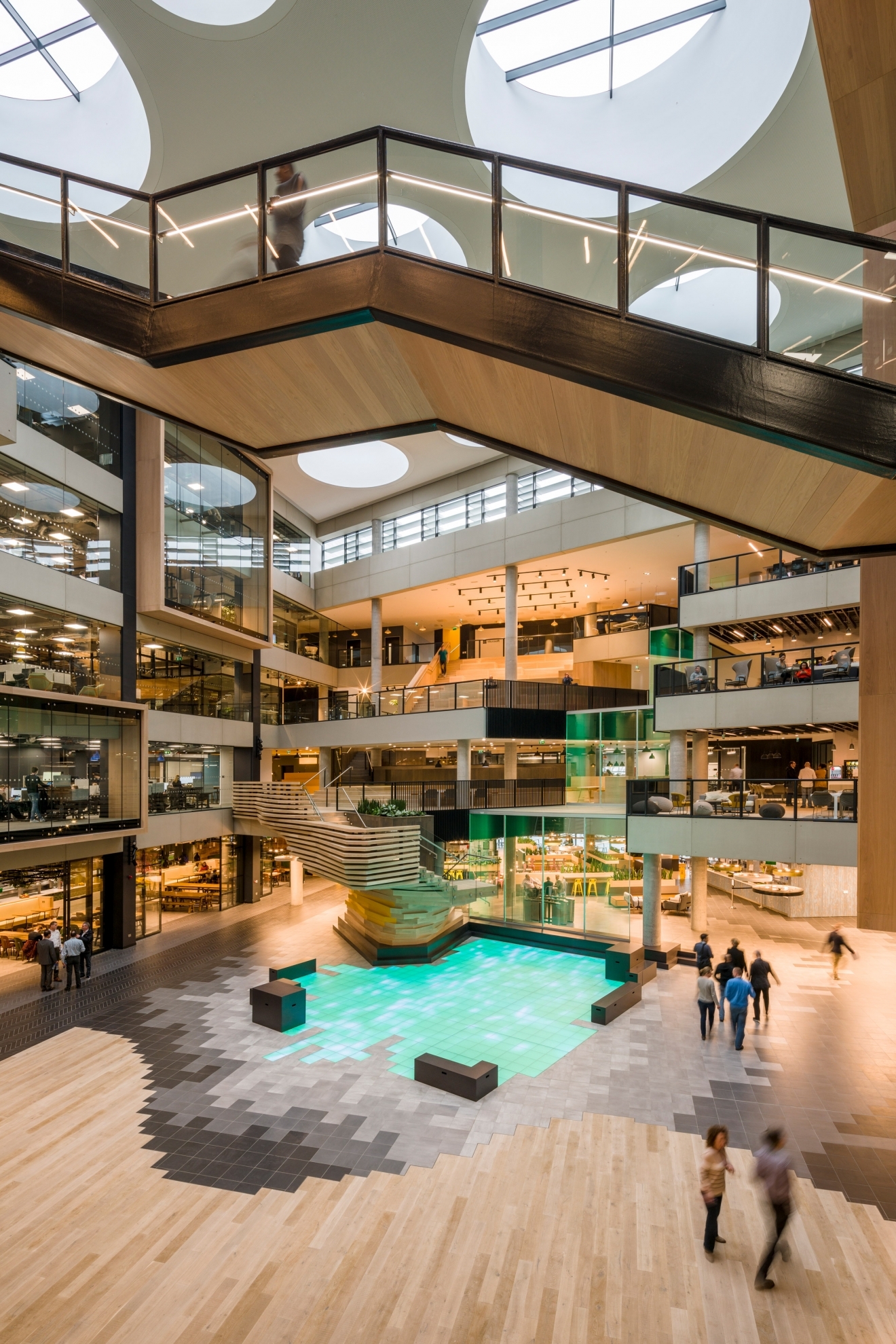 The second day of the Congress was inaugurated with the "Rockstars Concert V", moderated by Hannah Wilson, Senior Lecturer in Research Methods from Liverpool John Moores University. This block was opened by Knut Boge, who shared with the audience his speech "Changing the engine while driving. How a mature internal FM organization managed imposition of VAT-neutrality". For his part, Alexander Redlein, Head of the Institute of Real Estate & Facility Management from TU Wien, spoke about emerging technologies and their influence on Facility Services.
Justin Amesz, Subject Matter Expert (SME), CoC Data Centers / Critical Systems from Apleona, shared with the audience her speech about the Lowest Common Denominator in the Maintenance Management of Critical Facilities in Europe. On his part, Oliver Kuchen, Research Assistant from ZHAW, talked about Healthcare Facilities. Finally, Jake Smithwick, Assistant Professor from UNC Charlotte and Michael Bown, Professor from Brigham Young University, closed the block sharing with the audience their speech "Benchmarking and Preparing for the future of FM".
The "Rockstars Concert VI" was moderated by David Martínez, Global Director from CIFMERS GLOBAL. A conference block in which Laverne Deckert, Secretariat & Co-convenor from ISO TC-267, spoke about FM Standards. Later, it would be the turn of Mads Beier, Sales Executive FM from Compass Group, who spoke about the meaning of digitalization in FM. On his part, Peter Lubkert, Head of Facility Management & Transport from OECD, shared with the audience a speech about common strategies for sustainable development of FM and transport. This block was closed by Jorge Cabrita, Research Manager from Eurofound, who exposed the working conditions and workers' health.
The Congress continued with the "Rockstars Concert VII" moderate by Alexey Grinchenko, Facility Director from TPV CIS. This block was opened by Michael Pitt, Professor of Facility Management Innovation from UCL, who shared with the audience his speech "Innovation, Innovation and Innovation, The Only Way Up for Facility Management".
On his part, Marit Støre-Valen, Associated professor from NTNU, spoke about digitilization of FM. Camilla Tuominen, CEO & Co-founder from Emotion Tracker, shared with the audience his speech about the understanding and leading of emotions. Finally, Jeff Schumacher, Sr Real Estate Portfolio Manager from Microsoft, closed the block sharing with the audience their speech about real estate strategies, standardization and the creation and implementation of a center of excellence.
The "Rockstars Concert VIII" was moderated by Alexandros Alivizatos, Chairman from HFMA. A conference block in which Rachel Kuijlenburg, Senior & Research Lecturer from THUAS, spoke about FM influence in an urban environment. Later, it would be the turn of Jay Latta, Emerging Technology Strategist from STINT, who spoke about real impact of technology on Facility Management. This block was closed by Claire Penny, Global Industry Leader – IoT for Buildings, who exposed about the cognitive buildings.
Workshops
A dynamic area in which students, young people and companies has given their speeches on FM in a relaxed atmosphere during breaks of the Conference. Throughout the first day and second day it was possible to enjoy the 'European Student Competition', in which this year ten students participated: Ahmad Alakkad from HTW Berlin; Anouschka de Waal from COIL; Maud Willigers from COIL; Iris van Oers from THUAS; Maaike ter Stal from Saxion; Marie-Luise Guyot from Winterschool; Mirjam van den Dool from Hanze University; Nienke Post from Hanze University; Patricia Dankert from FM Münster; Virna Monero from ZHAW, moderated by Olga van Diermen, Chair ENG (Education Network Group) EuroFM and Senior Lecturer from THUAS.
The workshops that took place were about "Updating Added Value & Other Benefits of FM", "Integration Innovation in FM", "Young Talent into FM " and " Digitalisation on FM, in which the participants were: Ian van der Pool, Head of Facility Management from Ministerie van Defense; Susanne Balslev, Professor from OSLOMET; Marcel Broumels, Head of Innogy IdeaLab at Innogy SE from Imagineering Academy; Hitoshi Kumagai, Managing Director from Institute of Facilitainment ; Torben Bernhold, Professor from FH MÜNSTER; Christian Schlicht, Director Center Management – FM from ECE; Klaus Homann, Professor, Head of Department, Business Engineering/Facility Management from DHBW Stuttgart; Alenka Temeljotov, professor from NTNU; Trine Thorn, Head of Workplace from Nordea; Poul Ebbesen, Senior Specialist in FM from Ramboll Group and Mark Mobach, Professor Facility Management from Hanze UAS.
Closing
The event ended with a dinner where attendees had the opportunity to meet in a more relaxed way and where during the afternoon awards were given to the best European Student Competition (Virna Monero from ZHAW), European Researcher of the Year (Dave Collins from Norwegian University of Science and Technology). The event ended with the announcement of the next edition in Barcelona.
Guided visits
The grand finale of EFMC 2019 was the fourth and last day of this event, with guided tours of the buildings of Google Docks and Microsoft's offices (pictured) designed by RKD Architects and Gensler.
Acknowledgements
EFMC 2019 has had the collaboration of large companies such Acacia, Apleona, Archibus, CBRE, FMHOUSE, Mapiq, Planon, ProFM and UbiqiSense as the sponsors of the event.