May 14, 2021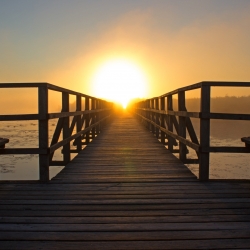 Optimism among workers in the UK has been shaken in the wake of the COVID-19 pandemic, claims the ADP Research Institute's People at Work 2021: A Global Workforce View. Nevertheless, two-thirds still have a positive outlook on the world of work for the next five years, mirroring the sentiment of people across the world.
The survey of 32,000 workers in 17 countries explores whether the effects of the pandemic have impacted employees' optimism and attitudes towards the current world of work and what they expect and hope for from the workplace of the future. Globally, it claims that 86 percent of workers feel optimistic about the next five years in the workplace, down from 92 percent who said the same pre COVID-19.
When asked specifically about the impact of the coronavirus pandemic over the next three years, workers were more inclined to expect a positive rather than negative impact on flexibility (34 percent) and the way they work (28 percent). However, nearly half expect Covid-19 to negatively impact their financial security (43 percent) and ability to find a new job (46 percent). Interestingly, a significant number predicts that there will be no impact on work.
Workers' views on the positive versus negative impacts of COVID-19 on work

Two-fifths of workers (38 percent) are extremely or very confident that if they were to lose their job, they could find another job offering the same or better level of job satisfaction – and a further 36 percent are somewhat confident if placed in that situation. Over a third are similarly optimistic about finding a job with the same or better pay (36 percent), or flexibility (36 percent).
"The jury is still out on whether leaders will revert back to old ways or take a bold stride forward."
Jeff Phipps, Managing Director of ADP in UK and Ireland, comments: "Over the past year, employees in the UK – as well as throughout the world – have had to face new challenges and unexpected pressures. The world of work has changed almost beyond recognition, and there is still a lack of clarity around how much longer we will experience the impact of Covid-19. It is understandable, and expected, that optimism would take a hit in light of the year we have all had, but it is encouraging to see that employee sentiment remains positive and there is a general trend towards confidence for the future.
Covid-19 dramatically and suddenly changed the way we operate our businesses. Yet it now seems even more challenging to figure out how our teams should work as the pandemic begins to subside. There is an opportunity, for example, to permanently assign management clock-watching to the bin, and in its place forge true meritocracies that judge people and teams on outputs rather than where and when they work. I hope we seize this chance for experimentation and empowerment, as it could yield a new era of innovation and engagement. It is clear from our report that, in the minds of workers, the jury is still out on whether leaders will revert back to old ways or take a bold stride forward."
Image by Heiko Stein