March 22, 2013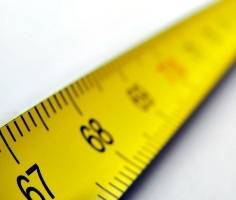 Further data from Buck Consultant's Global Wellness Strategies Report reveals that UK employers know what they want from their workplace wellness strategy, but less than one in 10 (9 per cent) actively measures specific outcomes, and three quarters (74 per cent) of those that don't say it is due to limited resources. According to the study, increasing employee morale and engagement (73 per cent), improving staff productivity and reducing presenteeism (69 per cent), and reducing absenteeism (66 per cent) are the three top goals for UK businesses; with the top four health risks identified as stress, workplace safety and work-life balance issues and depression.
Fraser Smart, Managing Director Europe for Buck Consultants said: "Many employers are making 'faith based purchases' where they are investing in wellness because they think it is the right thing to do, without knowing if it is having a positive impact or not on employee health."
Half of respondents (50 per cent) stated their company has a health promotion or wellness strategy and almost three quarters (71 per cent) have been in place for more than two years. Furthermore, 45 per cent offer an incentive to employees to take part in wellness initiatives (up from 24 per cent in 2010).
However, employer engagement beyond the point of implementation is low and companies are falling short of following their strategies through to the end.
"A wellness strategy should be treated in the same way as any other business strategy where commitment, measurement, evaluation and review are the keys to success" said Smart. "If employers don't measure the outcomes, how do they know whether it's working and how can they strive to improve?"
Wellness programmes will vary according to the organisation, and examples of how employers might measure their effectiveness against the top three objectives include:
• Employee engagement – including questions on employee health and wellbeing in engagement surveys.
• Employee productivity and presenteeism – self reported health and productivity questionnaires which can be linked to regular performance reviews.
• Employee absenteeism – through analysis of employer sickness absence data.
Smart continued: "Demonstrating a genuine interest in creating a healthier and more productive workforce is a key part in boosting employee engagement, and complements the impact of other employee benefits.
Other key findings from the UK special report include:
• The top three components of a strategy are an Employee Assistance Programme (EAP), cycle to work scheme and health risk appraisals. These are low to no cost benefits. Occupational health is number four and is the first element that attracts a significant employer investment;
• On-site health coaching is the fastest growing component of strategies, followed by improving the psychosocial work environment.
• 72 per cent see their EAP as the main tool for assisting with the issue of stress. Leadership training (50 per cent) and awareness campaigns (41 per cent) were the next most popular tools.
• 67 per cent do not offer any assistance in respect of smoking cessation.
• Top methods of communicating in respect of wellness are: posters / flyers (nearly seven in ten or 66 per cent), web portal / intranet (three in five or 62 per cent) and newsletters / articles (over half or 55 per cent). Social media is underused with only 6 per cent of participants adopting this approach.