July 24, 2017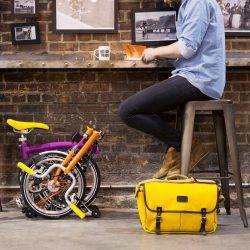 This month, the British Council for Offices (BCO) launched a new report looking at the importance of offering better workplace facilities for cyclists in order to support the Government's ambitious cycling growth targets. The Department for Transport's £1.2bn cycling and walking investment strategy, published in April, aims to make cycling "the norm" by 2040. It plans to do this by improving cycling infrastructure and expanding cycle routes between city centres, local communities and key employment and retail sites, making improvements to 200 sections of roads for cyclists and providing funding for councils to invest in cycling schemes. In addition, city councils across the UK are making improvements to their cycling infrastructure. Last year, Sadiq Khan announced plans to spend £770m on cycling initiatives in London over the course of his term, in order to make riding a bike "the safe and obvious" transport choice for all Londoners. Birmingham City Council has pledged to invest more than £11m in creating two-way cycle paths, resurfacing canal towpaths, and even offering free bikes, with the aim of doubling the number of trips in the city made by bike from 5 percent to 10 percent by 2033, in order to make the city healthier, greener, safer and less congested.
The number of people choosing to travel on two wheels is rising. Last year, figures from Transport for London showed that cyclists had reached a fifth of all daily tube passengers – a significant number given the tube sees up to four million passengers every day. In Manchester, which continues to grow as a key business and tech hub, the number of cycle commuters increased by 83 percent between 2004 and 2014. With city workers more focused than ever on leading a healthy lifestyle and the popularity of cycling at an all-time high, developers of office buildings are having to cater to the increasing demand for cycling facilities, which have graduated from a 'nice to have' to a key amenity, in order to secure forward-thinking occupiers. Companies both big and small now have employee wellbeing high on their priority list as they look to attract and retain top talent – in particular millennials, who place a high importance on their health and happiness – and therefore, cycling facilities have become an essential component of many occupiers' wish lists.
However, these government initiatives are being hamstrung by workplaces, many of which fail to provide the basic facilities needed to enable employees to cycle to work. The report by BCO revealed that 38 percent of British office workers would consider commuting by bike if their workplace offered better facilities. Further, a survey by British Land found 39 percent of all employees want somewhere to park their bike at work – a figure that rises to 50 percent among millennials – and 53 percent of employees want showers and lockers to use after they have cycled to work. Despite this, the BCO survey revealed almost half of offices do not have secure, covered bike storage or showers, while one in ten workplaces offer no cycling provision at all.
The benefits to employees of being able to cycle to work are numerous. Public transport is increasingly congested – particularly in London where the daily commute often involves squeezing onto over-capacity tube carriages or watching bus after bus drive past, too full to take on more passengers – while those who choose to drive to work face endless rush-hour queues. It is therefore no surprise that research has shown those who cycle to work are happier, less stressed and more productive. At The Colmore Building, AshbyCapital's office building in Birmingham city centre, the new cycling facilities – which include the provision of over 100 cycle spaces, a drying room, changing rooms and one locker per cycle space – have proved extremely popular with tenants. Cycle usage has increased 98 percent as a result of the provision of these comprehensive facilities. They not only support a healthy lifestyle for office workers, but also promote sustainable transport.
While many cite high levels of air pollution as a reason not to cycle to work, a study by Cambridge University scientists has shown that the benefits of cycling to work far outweigh any detrimental effects of pollution; and as the UK boosts its effort to "go green", cycling seems an obvious way to reduce pollution in UK cities. Reducing barriers to cycle access is vital in achieving this, which can be accomplished through official schemes such as London's Santander Cycles.  Following their introduction in 2010, 'Boris Bikes' proved immediately popular, with more than a million journeys in the first ten weeks, and have helped to ease major traffic congestion, thereby reducing London's extremely high levels of pollution. Inspired by London's cycle hire scheme, occupiers of AshbyCapital and Exemplar's 'The Avenue' on Tottenham Court Road in London have the free use of branded Bromptons, in addition to changing rooms, a tool station for maintenance and repairs, individual drying lockers and basement bike storage.
Wellness at work is an increasingly important aspect of the competition among businesses for top talent. It is imperative that owners and developers of office buildings cater to the increased demand for amenities such as cycling facilities, that allow employees to lead a healthy life, if they are to present themselves as a best-in-class place to work.
_______________________________________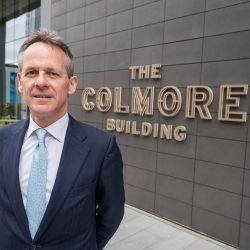 Peter Ferrari is the CEO of Ashby Capital