September 20, 2016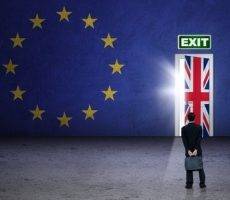 Bosses are divided on whether staff morale will suffer following Brexit, with 48 percent of respondents to a recent survey believing it will and 51 percent expecting no change, despite 74 percent of organisations believing employees are at least 'somewhat concerned' by the impact of the vote. Though the majority of companies (82 percent) believe it is their duty to keep employees informed of the potential impact of Brexit on their organisations, few (11 percent) have started communicating openly. The report by Mercer, Planning for Brexit – Talent Implications, also suggests the while the true impact of potential changes to immigration policy remains unknown so far, talent availability is being seen as a top long-term challenge. Over half (58 percent) of companies think their workforce plans will change in the longer term and the majority (66 percent) anticipate a stronger focus on developing and promoting talent from within to compensate for a possible lack of access to wider talent pools.
Over a quarter 28 percent foresee changes to their workforce structure as a result of the UK leaving the EU and 11 percent of participants anticipating, at this stage, that some jobs may move from the UK to other locations.
"Concern over the loss of access to and retention of the EEA/EU workforce has created a stronger focus on recruiting from within the UK and on improving development programmes for existing staff," said Mark Quinn, Head of Mercer's UK Talent business.
"There is always a natural tension between waiting to understand what impact external factors have on labour demand and the time it takes to develop and obtain talent with the right skills."
Fiona Dunsire, UK CEO of Mercer added: "Recent announcements by the Government suggest that control on immigration is likely to be a key component of the exit negotiations. Depending on the outcome, international mobility is an area of people strategy which will see immediate short-term impact and longer term adjustment."
Within the HR community, global mobility professionals have seen the largest short-term impact of the vote, following the devaluation of sterling. Over a third (36 percent) of organisations either have, or plan to, review the cost impact of currency devaluation on their globally mobile population – a high response so early on in the Brexit process. One-third (33 percent) of organisations reported that in light of the devaluation of GBP, long-term assignees had expressed concern or requested additional compensation, and 18 percent have allowed long-term assignees to split their pay or be paid in an alternate currency.
"Following the referendum vote, immigration queries from European nationals and currency protection concerns have been the most immediate challenges for those managing international mobility, " said Kate Fitzpatrick, Senior Global Mobility expert.
"The devaluation of the pound has negatively impacted the value of salary and allowances paid exclusively in GBP, leading to employee queries on currency protection mechanisms and the payment and timing of cost of living adjustments, in particular."
"To counter a dip in morale and employee engagement while uncertainty around Brexit persists, employers should take a considered approach to communications". "Companies should be transparent around what Brexit means to them and communicate this and any expected impact on employees in a timely manner – to all employees."