September 20, 2016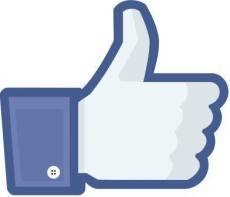 An analysis of workplace habits carried out by office supplies firm Viking claims that the biggest causes of worker procrastination are internal problems within an organisation, and that restricting social media usage could make employees less productive. The survey of over 1,500 office workers claims that almost half of workers (48 percent) procrastinate while waiting for other people's work to be completed and 40 percent procrastinated in order to take a break from work and reduce their stress levels. The study also claims that people who work in an office experience more stress then those who work from home, which the study concludes is because working from home allows employees to take breaks more frequently. Although the Flexible Working Regulations introduced in the UK in 2014 suggests we're working towards a more lenient workplace, survey findings suggest that in-office cultures are still struggling to find their footing when balancing work and relaxation.
The most frequently visited sites while at work were Facebook (57 percent), BBC News (36 percent) and Twitter (30 percent), which indicates that workers use procrastination time to stay informed with current news. Facebook introduced its 'trending' news section on user profiles in 2014, while Twitter launched 'Moments' in 2015 for users to quickly find prominent news stories.
Almost half (48 percent) of people want their office social media policy to change. When asked how they'd feel if their company banned social media, the majority of respondents (43 percent) said their day would be worse, with 29 percent saying it would, in fact, be less productive. Workers also seem to be taking their time into their own hands, with 61 percent of people not worrying if they are caught on social media while at work.
Gemma Terrar, European HR Business Partner at Viking, weighed in on the potential benefits that controlled breaks can have in a workplace: "If an employee is struggling with their work, a quick break can help them take a step back and think about their situation in a new light. Rather than trying to press on through a challenging task, doing something that relaxes them or lightens their mood can help a worker stay productive in the long-run. Each company is different, but many workplaces are becoming more open to a relaxed atmosphere that encourages taking breaks when necessary. Ultimately, companies want their employees to work to their full potential, so they should consider break and social media policies that balance the downtime and productivity of a workforce."