June 11, 2019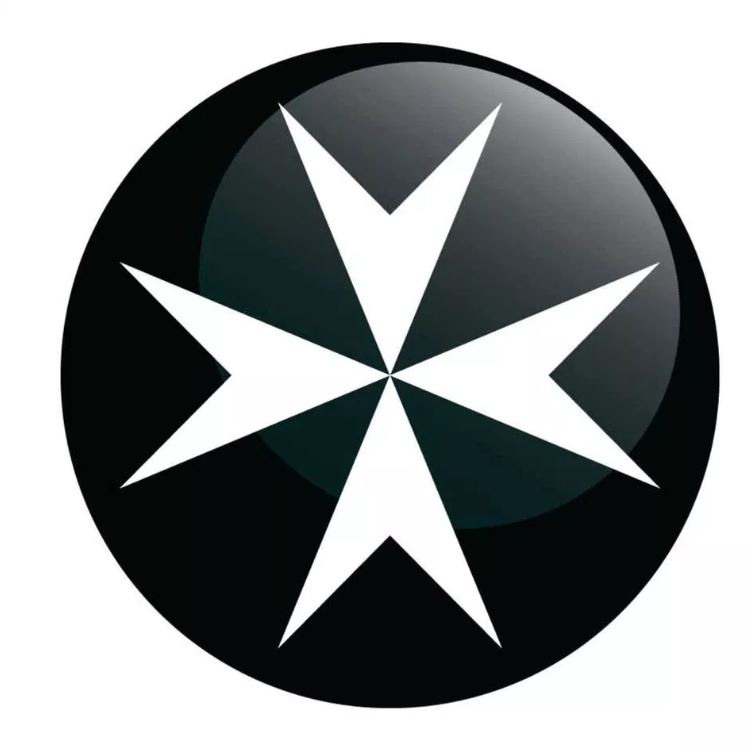 A trainee solicitor from Liverpool was among the winners at St John Ambulance's Everyday Heroes awards 2018. Thanks to Adam French's swift CPR (cardiopulmonary resuscitation) delivery, Ray Squires is alive today after suffering a cardiac arrest in Adam's workplace. The charity's annual event recognises the outstanding bravery and first aid skills of individuals and teams of people who stepped forward when it mattered most to help people, support communities, and have a positive impact on health.
The ceremony was hosted by celebrity vicar and one half of 80s pop band The Communards, The Reverend Richard Coles. And the awards were presented by celebrity guests, including TV medic and Strictly Come Dancing hopeful, Dr Ranj Singh.
"I'm so honored to receive an Everyday Heroes award. It really wasn't something I was expecting. People have hang-ups on first aid and don't want to take the responsibility to step in in an emergency, but you can potentially give someone a second chance to live." said Adam French who received his Workplace Hero award from the professor of Clinical Traumatology Sir Keith Porter, and football pundit and West Ham legend Sir Trevor Brooking.
On 2 March 2018, Mr Squires and his wife Patricia had just been into Maxwell Hodge Solicitors to draw up his will when, moments later, outside the law firm, the elderly gentleman's heart stopped working.
Patricia ran into the law firm's office for help and the secretary shouted to office first aider, Adam French. Instantly attending to Ray, Adam established he had a cardiac arrest and dragged him out of the car to start CPR. Ray soon responded and began to breathe so Adam placed him in the recovery position. Adam and the secretary checked for a pulse again but he had stopped breathing so the trainee solicitor turned him over and restarted CPR. Five minutes later, a rapid response paramedic arrived and transferred Ray to hospital.
The more people that learn first aid, the more people will be saved
After several weeks of hospital care, Ray had an internal defibrillator fitted and is making a good recovery. Since the incident, both Ray and Patricia and the paramedic returned to thank Adam and told him the surgeon had said his speedy response had definitely saved his life and prevented brain damage.
Ray says he feels very lucky to have been in the right place at the right time. "I think to have the skills that Adam has acquired from the St John training is wonderful, I really do," said Ray. "The more people that learn first aid, the more people will be saved."
Now in its seventh year, the event at the Hilton London Bankside was sponsored by Laerdal Medical. St John Ambulance's Chief Executive, Martin-Houghton Brown congratulated the award winners.
"The achievements of our award nominees and winners like Adam French are extraordinary and I have been overwhelmed by the stories of their everyday heroism in protecting life and health," he said.
Do you know someone that's used first aid to make a difference in your workplace or community? Nominate them for an Everyday Heroes award to celebrate their achievements. The finalists from each category will have the opportunity to attend the awards, a fantastic evening where their amazing achievements are recognised and celebrated. Visit the website to find out more information or nominate a hero: sja.org.uk/nominate.
St John Ambulance Everyday Heroes award winners 2018
Guy Evans Young Hero Award
Presented in honour of Guy Evans, who sadly died from a heart arrhythmia at 17 years old when basic first aid skills may have helped save his life:
Courtney Powdrill
When the 15-year-old army cadet from Luton saw a young man being attacked by a group of youths with a large knife, her first thought was about how she could help him. The youths ran away, leaving him bleeding on the ground and – without hesitating – Courtney used her St John Ambulance first aid training to apply pressure to a significant leg wound and raised his legs to reduce blood loss.
Charlotte Ellett
A St John Ambulance cadet from Kent saved her dad's life by recognising the potentially fatal signs of sepsis and insisting that her mum called an ambulance.
Molly Harris
When her stepdad went into cardiac arrest, an army cadet from North Devon calmly took control of the situation and performed CPR to keep him alive.
Community Hero
Garry and Ellis Kerr
Garry and his son, Ellis, cut short their round of golf to run to the aid of a man who collapsed on the course. They gave 20 minutes of CPR, until an ambulance arrived. Mick Carter, a former Olympic boxer, eventually made a full recovery.
The Alcohol Reception Centre
A joint St John Ambulance and North East Ambulance Service initiative which supports the NHS by dealing with minor incidents and reducing pressure on the local A&E.
John Newman
A St John Ambulance volunteer who set up London's Community First Responder scheme in 2008. These community based volunteers help support the NHS by providing life saving first aid in those vital minutes before an ambulance arrives.
Workplace Hero
Morrisons
At least five lives have already been saved as a result of Morrisons partnering with St John Ambulance to install defibrillators in over 400 stores last year.
Brighton and Hove Albion FC
The football club's staff, medical team and St John Ambulance volunteers have saved the lives of five out of five people who suffered cardiac arrests at the AMEX Stadium.
Adam French
A trainee legal executive from Liverpool performed CPR to save the life of elderly client.