June 11, 2019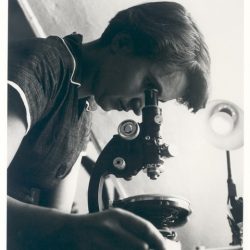 A new study claims there is a serious lack of female role models within STEM (science, tech, engineering, maths), leaving a generation of girls without inspiration and identifiable routes to pursue careers in science and tech. In fact, the research from jobs board CWJobs claims that UK workers in STEM are at a loss when it comes to naming key role models in their industry. Despite working in a STEM field, these professionals are more likely to recognise the Big Bang Theory's Dr Sheldon Cooper over celebrated real-life scientists and mathematicians.
The study was conducted to explore what could encourage more women into STEM careers which are typically deemed male-orientated industries. Previous CWJobs reports have shown that almost 90 percent of tech workers agree there is a gender imbalance in IT roles weighted in favour of men. Working alongside Professor Sue Black, OBE, Tech Evangelist and Social Entrepreneur, the study claims there is a distinct lack of recognition around notable women in science which in turn, could see STEM industries losing out on attracting the next generation of female talent.
Importance of role models
When it comes to attracting female talent into the sciences, having a role model is crucial
The findings suggest that when it comes to attracting female talent into the sciences, having a role model is crucial, with 64 percent of women respondents in tech claiming to have been motivated by an inspirational figure to pursue their career – compared with just 47 percent of men. However, the research found that even those working in STEM often struggle to recognise key figures in their field, particularly women.
Having a role model plays a crucial role in helping people define their career. The research found three-quarters (74 percent) of those without a role model haven't yet decided upon a career direction compared to a quarter (24 percent) who have. Of those without a role model, four in five respondents (80 percent) think that having someone to look up to would be beneficial for their career.
Recognisable icons
When asked to identify famous STEM figures, those surveyed struggled to recognise the likes of Bletchley Park code breaker Alan Turing, Astronauts Helen Sharman and Tim Peake, and even the first man in space, Russian Cosmonaut Yuri Gagarin. Fictional characters from US comedy The Big Bang Theory came out as most recognisable, along with the X-Files stars Mulder and Scully. These characters pipped real-life Nobel prize winners and other famous scientists to the post with 44 percent of those working in STEM recognising Dr Sheldon Cooper and 27 percent his lesser-known female counterpart Dr Amy Farrah Fowler.
The research claims that women working in STEM are more likely to recognise leading female icons than their male colleagues, including chemist and DNA pioneer Rosalind Franklin (53 percent vs. 43 percent) and 19th Century fossil hunter Mary Anning (12 percent vs. 9 percent).
When asked if they could recommend a current female role model, only one in ten of all respondents could identify any women that they would put forward to help inspire the next generation.
Developing role models
"Role models have been critical in my success, I wouldn't have known that I could do what I've done throughout my career without role models shining a light on the path to career success," said Professor Sue Black. "We all need role models. Those role models need to look and think like us and we need them to be visible in the media, as well as in society at large so that they can reach and inspire as many people as possible."
The majority of women (91 percent) in tech think more should be done to promote female role models in the industry with three in five respondents (66 percent) agreeing that men working in STEM need to do more to support women. Three quarters (72 percent) think educational institutions have a responsibility to promote women role models to girls to inspire them to pursue STEM careers.