June 11, 2019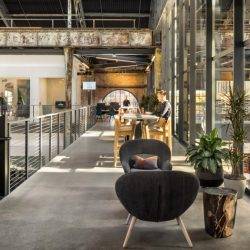 This summer, over half (55 percent) of US employers will offer employees the option to leave work early on Fridays or take the entire day off. The new survey by Gartner claims that so-called flexible Fridays are an example of the sort of perks organisations are offering to gain competitive advantage in attracting and retaining top talent in a labour market which features record low unemployment levels.
Data from Gartner's Global Talent Monitor claims that in the US, employee confidence in the business environment increased by 2.6 percent for an indexed score of 57.6 — nearly three points higher than the global average score of 54.7.
"Employers are incentivised to do everything they possibly can to create a place to work that is as attractive as possible, and providing employees a head start on the weekend is one way to do that."
Additional data shows only 12 percent of US workers are engaged, defined as both a high willingness to go above and beyond what is expected of them at work and a high likelihood of staying with their employer, according to Gartner.
"Right now, workers look at the surplus of open jobs in the market and they feel confident that they can easily find a new position whenever they like," said Brian Kropp, group vice president of the HR practice at Gartner. "Employers are incentivised to do everything they possibly can to create a place to work that is as attractive as possible, and providing employees a head start on the weekend is one way to do that."
"Ultimately, flexible Fridays are about organisations providing the increased flexibility that employees are seeking," said Kropp. "It's a way for employers to show their staff that they are valued by giving them the gift of time. For companies that are concerned that offering a summer schedule comes at a cost to productivity — don't. "We find that offering your employees work-life balance can increase productivity, loyalty and employee retention."