December 6, 2013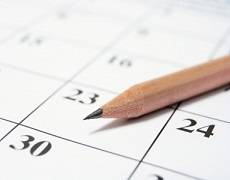 A recent decision by the government could result in emptier offices on Fridays and Mondays as staff vie with each other to work from home. This is because from April 2014 onwards, employers will have to be prepared to consider flexible working requests from any employee, not just for employees who have children under the age of 17 or responsibilities as carers. One of the more challenging areas for employers is how to manage condensed hours requests and to keep enough staff covering core office hours, without affecting the business. This could result in employers having to juggle competing flexible working requests from employees who they may not be able to accommodate all at the same time. The new rules will scrap the requirement for an employee to make a formal request in writing and for the employer to discuss the request with the employee within 28 days and then make a decision within the subsequent 14 days. Instead, the process will no longer involve any formal steps or time limits.
This should – in theory – be good news for businesses because recent research by the CBI has suggested that companies could find a costs saving of up to 13 per cent of their overhead workforce costs if they bring about these changes in the workplace.
There is a growing opinion that less rigid working practices can increase worker loyalty, satisfaction, happiness and productivity. What employers do need though are clear policies to ensure that managers and employees have a mutual understanding about how flexible working practices will operate.
For this to work properly, employers will need to ensure that their IT systems are configured to allow remote access to office desktops for homeworkers. Consideration also needs to be given to whether employees have the proper equipment at home to enable them to work effectively when they are working remotely.
Even though the formal process will have gone it would be advisable for employers to keep a note of the reasons for any refusal. Employers will still have at their disposal various reasons to refusing requests for flexible working. These include additional costs, a negative effect on the ability to meet customer demand, inability to reorganise work between other employees, a detrimental impact on quality and performance and any planned structural changes.
It remains to be seen whether employers will grasp this as an opportunity resulting in genuine changes in the workplace.
________________________________________

Pam Loch, Managing Partner of niche employment law practice and Annabel Cole, Associate of Loch Associates Employment Lawyers and Managing Director of HR Advise Me Limited.