August 2, 2018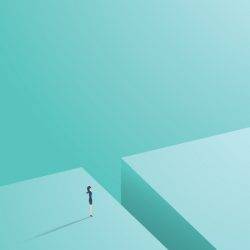 Employers should be required to publish a narrative and action plan under Gender Pay Gap reporting requirements, the inquiry on executive pay and the gender-pay gap by the Business, Energy and Industrial Strategy (BEIS) Select Committee has recommended today. It has found that the requirements to publish data which came into force in April this year represents a 'small but welcome step towards ensuring that women can make their fullest possible contribution in the workplace and to the economy', but it calls for the Government to be more ambitious. Detailed statistics should be provided to aid analysis and organisations should explain what they are doing to tackle their gender pay gaps. Under the new rules employers would have to provide some narrative reporting alongside their gender pay statistics, with an action plan setting out how pay gaps are being and will be addressed, including objectives and targets. Subsequent reports would include progress against this action plan, including targets set.
Commenting on the recommendations, Claire McCartney, Diversity and Inclusion Adviser at the CIPD, the professional body for HR and people development, said: "While 10,000 organisations have now reported their gender pay gap, we know that a significant proportion have failed to provide a narrative or action plan alongside their numbers. This is concerning, as without them, firms cannot be held accountable for ensuring that real progress is made towards gender parity throughout their organisation.
"We therefore welcome today's recommendations from the Business, Energy and Industrial Strategy Select Committee that organisations should be required to publish a narrative and action plan. The new requirement means that firms will need to take the time to understand the reasons why the gaps are there, think about what needs to be done sustainably to reduce them and then take meaningful action in the areas that will make the biggest difference.
According to the BEIS Select Committee, in the first year of reporting, it was clear many organisations had difficulty in producing the figures required, or were reluctant to devote the resources to doing so. The resulting set of figures published initially was therefore inaccurate, although to an unknown degree. The Committee recommends therefore that the Government works with "the Equalities and Human Rights Commission, business groups and other stakeholders to clarify outstanding areas of ambiguity and to publish revised guidance accordingly."
It also recommends that the Government reviews the gender pay gap reporting requirements with a view to aligning them with other business reporting requirements from next year.
Said McCartney: "Efforts to close the gender pay gap should be knitted into the fabric of the organisation at every level, so we also support the suggestion of making those at the top more accountable, such as through stretching targets for CEOs and senior leaders.
"If organisations are serious about closing their gender pay gaps, it's only right that those at senior levels should be held accountable and play a more significant role in the efforts. Making these KPIs annual and not quarterly or half yearly will protect against short-termism and the tendency for quick wins."