September 9, 2016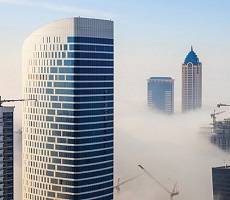 Redundancies in the oil and gas, finance and banking sectors have stifled demand for office space across the United Arab Emirates (UAE). Cluttons' 2016 UAE Property Market Report expects declines of close to 5 percent in Abu Dhabi and Dubai, with Sharjah predicted to see declines of closer to 10 percent by the end of the year. With challenging economic conditions expected to persist in Abu Dhabi in the short term, the prospect of seeing a surge in take up activity remains low. Consolidation activity remains a dominant feature of the market, while some firms are taking a 'wait and see' approach to relocating from more secondary space, deterred by the capital expenditure associated with a move. In Dubai landlords' are getting used to quieter conditions due to the emphasis occupiers are placing on budgets; while after six months of stability in Sharjah's office rental market, rents are starting to falter, with two of the city's three major office markets registering declines.
Faisal Durrani, head of research at Cluttons said: "Global economic headwinds in the form of the Chinese slowdown, the era of USD 40 per barrel oil, the ongoing sovereign debt issues in the EU and the global fall out now playing out as a result of Britain's decision to leave the EU are amongst the most significant growth dampeners for the UAE.
"Despite the relatively diversified economy across the emirates, the non-oil economy is being subjected to a deterioration in sentiment and overall confidence; vital ingredients for sustaining positive growth.
"This is undermining rents and capital values, which are, for the most part, weakening across the board as the office market across the UAE waits in anticipation to feel the Expo effect. We believe this will begin to kick in next year as activity ramps up for the mega event."