September 9, 2016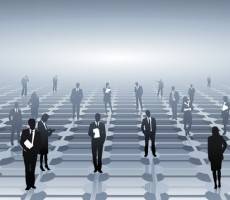 Businesses operating in developed national markets risk falling behind businesses in emerging markets that are placing greater importance on leveraging technology to fuel their growth and increase their agility, claims a report from enterprise software provider Epicor. The study of over 1,800 business leaders from 12 countries claims that 54 percent of emerging market business executives cited "technology leadership" as a significant growth factor compared to just 36 percent of those in developed countries. The report claims that by recognising the importance of flexible technology and business systems in fuelling growth, executives in emerging markets are putting themselves in a stronger position when it comes to preparing for international expansion. Businesses that have more agile working practices can respond more quickly to changing market environments, making them more prepared to deal with the demands of growth.
Of those surveyed globally, three-quarters (75 percent) of businesses in emerging markets agree that flexible working practices and technologies, such as mobile working, are significant in helping retain key people, compared to just 62 percent of those in developed countries. In addition, the research claims that businesses in developed markets are less likely to see the value of using the latest technology to free people up from mundane tasks, such as repetitive invoice processing and manual stock counting. 65 percent of business leaders in developed markets said this was a significant contributor to their staff retention, compared to 75 percent of business leaders in emerging markets.
35 percent of business leaders in the UK said that expansion into new industries and product areas was a main priority for their business over the coming year. To support this, 65 percent of British business leaders recognised that cutting-edge technology/IT was a significant factor in the retention of key staff. As a developed market, it's vital that British business leaders continue to focus on flexible working practices and modern business solutions to translate their growth goals into tangible expansion plans.
In the same survey, 40 percent of respondents identified technology leadership as a significant factor to help stimulate growth. Yet these findings suggest that unless businesses in developed markets invest in technology they may struggle to meet their targets, with emerging market competition set to outstrip them with the latest technologies and processes. In today's dynamic and globalised economy, where competitors transcend across continents, organisations need to be flexible in order to adjust to market pressures as they grow.
"Business executives in more developed markets could be in fact hindering growth unless they make strategic investments into critical technology and working processes that can increase their agility. They need to wake up to the advantages of flexible, agile technology and move beyond aging business systems that are inadequate to meet present-day and future business requirements. More developed markets are often considered beacons of technology innovation but they need to practice what they preach if they are to reap the benefits and continue to grow. This is also increasingly important in order to attract and empower the next-generation workforce in the workplace. Millennials, after all, expect to use the latest technologies in the most flexible ways," said Andy Archer, regional vice president, UK and Ireland, Epicor Software.