March 4, 2016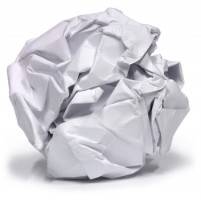 A new report from Xerox suggests that the use of paper in business processes continues to fall away. The Digitisation at Work report claims that the move from paper to digital processes is nearly upon us although many of the 600 survey respondents admit they may not be ready for it. The report found concerns remain over paper-based processes, with cost (42 percent) and security (42 percent) cited as primary issues. Survey respondents predicted an average of nine percent of key business operation processes will run on paper in two years time. However, over half (55 percent) of the respondents admit their organisation's processes are still largely or entirely paper-based and about a third (29 percent) are still communicating with customers via paper.This is despite the fact that 41 percent agree moving to digital workflows will cut organisational costs and 87 percent appear to have the skill sets available to make this happen.
When it comes to automating processes, almost three-quarters of respondents said they already have identified areas for automation. More specifically they cite accounting (38 percent), expense reporting (37 percent), accounts payable (36 percent) and customer care (35 percent) as the most likely functions to become fully automated within the enterprise. Yet the report identified a number of basics that many enterprises have yet to address to make automation and digital workflows a reality in key business functions. According to the organisations surveyed:
40 percent have not yet implemented solutions for the mobile workforce
47 percent have not yet added or improved cloud services
45 percent have not yet incorporated or improved predictive analysis through big data
In many cases, digitising or re-engineering paper-based processes before they are automated will lead to better results. Analysing employee print habits, for example, provides an insight into hidden opportunities for digitisation where paper use is high. The report also found 90 percent of respondents said they have good tools to analyse employee print habits but only half of them (45 percent) are using those tools to their full extent.
However, there is a mismatch between the private and public sectors. Around 66 percent of public sector respondents predict their core business processes will be fully digitised by 2018. More than half (58 percent) of respondents believe that digital transformation will increase the speed of processes and 50 percent feel it will improve productivity.
Nearly two thirds of respondents (54 percent) are issuing contracts and running procurement processes on paper, rather than using digital alternatives. Yet close to half (43 percent) believe paper processes are too costly and 41 percent believe they are a data security risk.Consequently, only six percent of public sector respondents firmly believe that all of their processes will be run on paper in the next two years.
Public sector executives are also focusing on how workflow can be improved with process automation. Nearly two thirds (65%) of respondents believe they have identified functions that would benefit from automation, including expense reporting (42 percent), accounting (38 percent) and customer relations (29 percent). More than half (55 percent) of public sector respondents admit half of their processes are largely still paper-based.
According to the study, public sector organisations have yet to fully embrace three steps:
43 percent have not yet implemented solutions for the mobile workforce
49 percent have not yet added or improved cloud services
48 percent have not yet incorporated or improved predictive analysis through big data