September 13, 2019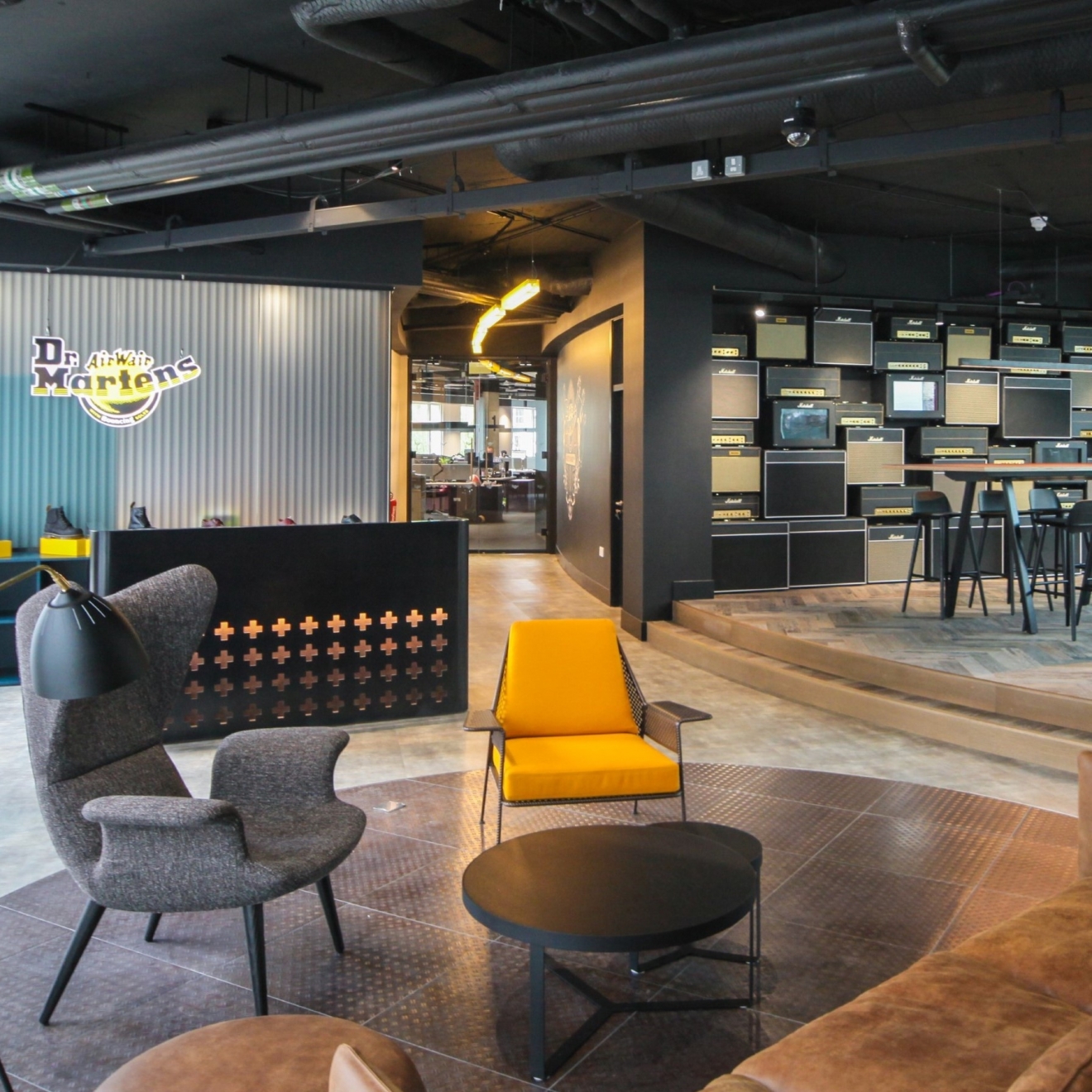 Marking its ninth consecutive year, Workplace Week London 2019 – brainchild of Advanced Workplace Associates (AWA) – will take place the week commencing 11 November 2019. 30 organisations, a third of which are debutants, have confirmed their support for the philanthropic week, which has so far raised over £100,000 for BBC Children in Need.
This year's week-long workplace spectacle involves a programme of workplace tours and fringe events across London. More than 15 organisations new to the line-up will open their doors to the public for the very first time, including some of the world's biggest tech, media, entertainment, facilities management, legal, fashion and finance firms.
Workplace Week London 2019 premieres include:
MARTENS: Iconic British footwear brand Dr. Martens moved into its new global HQ in vibrant Camden town. Made famous by the punk rock era, the connection with music has inspired the design throughout the building, with standout features including a large stage, complete with drum kit.
LINKEDIN: Over 27 million people in the UK use LinkedIn to make professional connections. Marking an exciting first, LinkedIn, will offer an exclusive tour of its brand new premises at The Ray Farringdon, a mixed-use development providing exceptional commercial and office space in Farringdon Road, split over seven levels.
DELIVEROO: Following rapid growth, Deliveroo, the six-year-old start-up that is on a mission to transform the way customers eat, moved into its current river-side location in 2017 and now employs more than 1,000 full-time staff and works with over 20,000 restaurants in 130 cities around the world.
SKYSCANNER: Listed by Glassdoor as one of London's 'Coolest Office Spaces in 2018', and previously ranked sixth in The Sunday Times 'Top Places to Work', Skyscanner has created a futureproof workplace for its 230 employees. 95% of employees believe Skyscanner ensures their wellbeing at work, 91% feel their work environment is conducive to effective working, and 85% believe they can balance work and personal commitments.
HEARST: Following its relocation to the West End's vibrant Leicester Square, the headquarters of Hearst UK – the publisher of Good Housekeeping, Cosmopolitan, ELLE, Harper's Bazaar and Esquire – spans five floors at Panton Street, totaling 70,915 square feet. Retaining its historic façade, the building offers a high standard of environmental sustainability and sports panoramic views of London.
ASOS: Home to one of the leading destinations for fashion-loving twenty somethings, the north London headquarters of ASOS has creativity and authenticity rooted deep within its foundations. Located in a former 1920s tobacco factory in Mornington Crescent, Greater London House incorporates a sophisticated and eclectic art deco vibe, with an abundance of bright natural light and modern furnishings.
FRAMESTORE: Oscar winning visual effects firm, Framestore, home to a collective of visionaries working across film, advertising and content, has won every major industry award. The London HQ relocated at the beginning of 2018, from five buildings in Soho as part of a significant consolidation and expansion move, to its current 95,000 square foot location at 28 Chancery Lane, currently home to its 1000 strong workforce.
PHOTOBOX: Housing 400 employees from across the group's five brands Photobox, Moonpig, Hofmann, PosterXXL and Greetz; Photobox Group, Europe's leading digital consumer service for personalised products and gifts has recently celebrated the opening of its new state-of-the-art headquarters at Herbal House in June 2018 – a 37,000 sq. ft. office which reinstates the roots of the building as a hub of creativity and high-profile business.
Other participating organisations include Ricoh, Lloyds of London, Macquarie, Cameron McKenna Nabarro Olswang LLP, Lego, Jellyfish, PwC, Aviva Digital Garage, British Heart Foundation, Huckletree West, Viacom, Zoopla, Condé Nast International, Mitie Group, The British Film Institute, Frank PR, JustGiving and Innocent Drinks.
In addition to the 'working workplace' tours, Workplace Week London will also feature a programme of fringe events, networking seminars and discussions tackling the big issues relating to the future world of work. To find out more about the workplaces taking part in Workplace Week 2019 and to book tickets, please visit www.workplaceweek.com and join the Twitter conversation using @WWLondon19 & #WWLondon.