September 13, 2019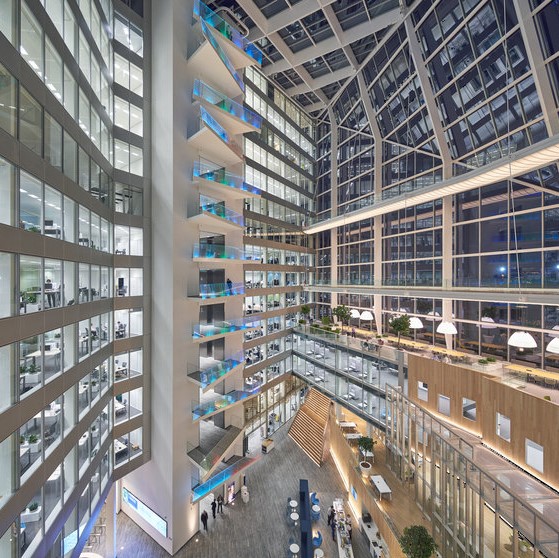 Back in 2015 it was common to see one particular building described as the smartest, greenest and most intelligent in the world. This was the Edge in Amsterdam. There were some very good reasons why it was so well received. It achieved the highest BREEAM environmental rating ever recorded and generated all of its own energy.
The Edge used integrated tech to control not just the performance of the building itself but to improve the experience of everybody who entered it. It was also designed to maximise their wellbeing, not least with with fresh air and daylight which are rarer commodities than they should be at work.
The accolades came thick and fast, but the firm has moved on, developing new buildings with new ideas and in new places.
I had a chance recently to chat to Sandra Gritti, the Product Excellence Director at Edge Technologies, a job title that tells its own story. We discussed the four pillars of the Edge model, the lessons they have learned over the past four years, the changing workplace and the changing demands of occupiers in the first of our new series of podcasts which you can find on Soundcloud or follow on Spotify.